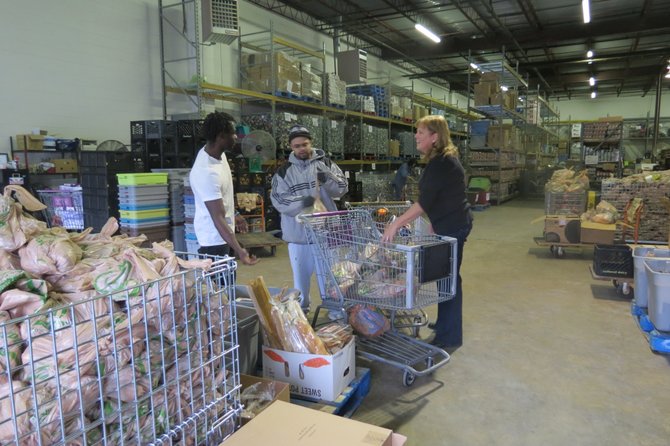 As the holidays approach, the spirit of giving spreads throughout Fairfax County. Many organizations, such as Food for Others and the Lorton Community Action Center, make it their mission to distribute the necessary services to those who need them in their communities.
With its office and warehouse located in Fairfax, Food for Others provides food and related services for low-income individuals and families. Serving 250-300 families on a weekly basis at one of its 15 distribution sites and 1,600 families on a monthly basis through food banks, Food for Others is the largest food distributor in Northern Virginia.
Food for Others also provides an emergency referral program, monthly USDA Temporary Emergency Assistance packages and a weekend backpack program for children. While the number of people the organization serves is no longer at its peak, it is still much higher than before the economic downturn in 2008.
"Ninety percent of our food is donated," said Jessica Cogen, director of development and outreach at Food for Others. "We have a lot of businesses, large and small, who donate, hold food drives and volunteer for us."
Photo Gallery
Season of Giving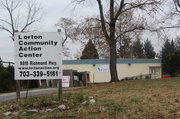 Click Photo for Flash
FOOD FOR OTHERS receives food donations from large supermarkets such as Wegmans, Safeway, Whole Foods, Trader Joes and Giant to restaurants such as Panera. They rely heavily on its relationship with an area food bank in addition to receiving donations from community members and faith-based organizations who often donate non-perishable items and holiday baskets.
"We really need donated food," said Executive Director Roxanne Rice. "We are dependent on the community and volunteers."
About 1,600 families go to Food for Others at least once a month. "Last year, we served about 40,000 individuals in Fairfax County," said Rice. "Some came once a month; others came more often."
As one of the areas with the highest cost of living in the United States, Fairfax County is often regarded as an affluent area, with little regards to poverty or the need for assistance. According to the 2010 U.S. Consensus Bureau, however, about 62,000 Fairfax County residents live in poverty—a number higher than any other jurisdiction in Virginia.
"Our plans are to make sure we are serving the greatest need," said Rice. "Anything these individuals don't have to spend on food, they can spend on rent and other necessities."
Less than 30 miles away from the Food For Others warehouse is Lorton Community Action Center (LCAC) with a similar perspective. LCAC has been serving the community for over 35 years and continues to expand with the belief that food is a major influence in preventing homelessness and eviction. "If we can help with food, then we can offset costs for their limited income," said Andrea Tracey, development director at LCAC. "That's a good thing."
UNLIKE OTHER ORGANIZATIONS in the area, however, LCAC provides more than food distribution. "Our mission here is to enhance the quality of life through the services we provide as well as partnerships, said Tracey. "We see our role as enhancing the community one person at a time."
In addition, LCAC offers ongoing assistance and crisis intervention, English as a Second Language classes, one-on-one tutoring, an energy assistance program (EnergyShare) with its partnership with Dominion Virginia Power, clothing donations and recently launched an after-school program with transportation assistance.
Just like Food for Others, LCAC receives about a third of its food donations from large supermarkets like Giant and Wegmans while another third of its donations come from small area businesses such as a local yoga studio and Great Harvest Bread in Lorton and individuals. LCAC also has a long established relationship with its partner agency, Capital Area Food Bank.
Between July 2012 and September 2012, LCAC served 434 households, or roughly 1,565 individuals—a 43 percent increase than the same time period a year earlier. "The key thing is, these numbers are unduplicated," said Tracey. "We only count each person once, whether they come once during those three months or every month."
Both Food for Others and LCAC count on the generosity of the community, its residents and its businesses. They receive funding through monetary donations, grants and foundations, but are always in need of help. Help from the community can take the form of donations, both monetary and food, to volunteers for everything from distributing food to organizing the food pantries to holding food drives to putting together holiday packages.
For those interested in donating, Food for Others has a list of items needed on its website while LCAC has 412 households requesting Thanksgiving baskets, including 36 military families and 24 elderly or disabled adults. The opportunities to help organizations like Food for Others and LCAC are endless as they continue to strive for excellence in serving communities where the need for assistance remains high all year round.
"We are here to be someone's shoulder to cry on and give them hope," said Tracey. "We help people get through hard times and we couldn't do it without the community. That's for sure."
For more information, visit www.foodforothers.org or www.lortonaction.org.