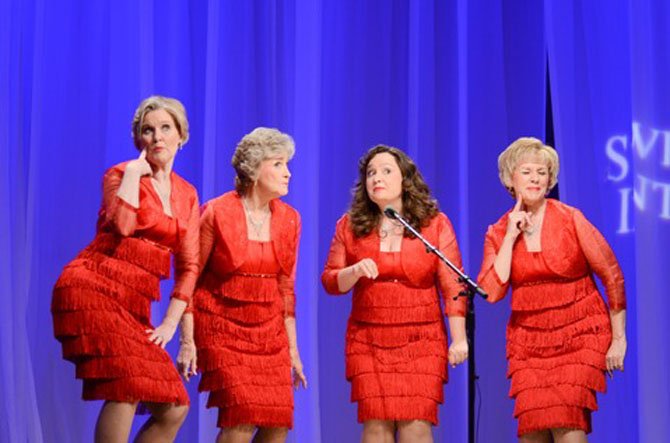 Arts Week Schedule
*Monday, Oct. 8—Free kids art classes at The Artory. Children can create colorful artwork using real artists' materials, try out a dance and movement class and express themselves in an improv class. Pre-registration is requested. For more information or to register, http://www.makero...">http://www.makero....
*Tuesday, Oct. 9—Reston Herndon Folk Club Concert at Amphora Diner, featuring Pint and Dale. Doors open at 6 p.m. for dinner, music will be from 7:15 to 9:45 p.m. Artist donation: $12 ($11 for members). For more information, visit http://restonhern...">http://restonhern....
*Thursday, Oct. 11: Art Pub Crawl, 7 to 9 p.m. Join local artists at the following downtown locations—meet, eat, enjoy their artwork on display.
Jimmy's Old Town Tavern (featuring mural artist Keith Naquin and photographer Lee Love), O'Sullivan's Irish Pub (featuring portrait painter Trish Ratliff), Ice House Cafe (featuring artists Dan Root and Mary Sears).
*Saturday Oct. 13: Free Barbershop Quartet at The Music Loft 4 to 5 p.m.
The award-winning Sweet Adelines barbershop quartet "Sound Advice" performs. Doors open at 3:45 p.m. The Music Loft is at 1141 Elden Street, Suite 212. For more information contact The Music Loft at 703-956-6563.
The Council for the Arts of Herndon will host Arts Week in Herndon taking advantage of a holiday week to feature all kinds of local art. Starting Monday, Oct. 8 and going through Saturday, Oct. 13, there will be events all over town, featuring artists, live music and classes for people of all ages and interests.
"I am excited that once again, CAH is able to provide wonderful, interactive arts experiences to town residents and visitors, with most of the events absolutely free and open to the public," said town councilmember Grace Wolf, also a member of the council. "There is something for everyone—from art classes for kids to wine and art for the adults."
The council, with their partners, aimed to have a variety of experiences for all age groups and interests.
"Our goal is to have as many people as possible experience the arts in and around Herndon," said Signe Friedrichs, a member of the board of directors for the council. "We thought Monday, as a holiday, would be the perfect chance to get kids involved with some classes, and as we move along we've got events like a barbershop quartet for the seniors, and others, and a pub crawl for the over-21 crowd."
The classes Monday, Oct. 8 will take place at The Artory, and will feature everything from freestyle classes to sessions and dance, movement and improvisation.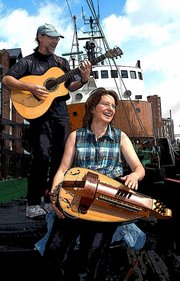 Concerts during the week will include a performance at Amphora Diner Oct. 9 by Pint and Dale, part of the Herndon Reston Folk Club, and a barbershop quartet at the Music Loft Saturday, Oct. 15.
For many local residents, the highlight will be the artists pub crawl, which features stops at three local watering holes, each with artists posted there to speak about their work.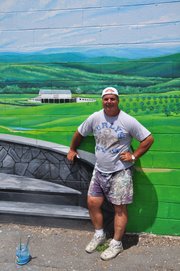 "What interests me most about the week in general is the pub crawl. I'm looking forward to being able to talk to so many artists in the course of one night, and you'll never hear me complain about stopping at three bars in one night," said Ed Revis of Herndon. "The selections of Jimmy's, the Ice House Café and O'Sullivan's is the perfect choice, those three are sort of like Herndon's holy trinity when it comes to restaurants."
Photographer Lee Love and mural artists Keith Naquin (who painted the NAPA Auto Parts building this year, and will soon paint the side of the Ice House Café) will be at Jimmy's Old Town Tavern, portrait painter Trish Ratliff will be at O'Sullivan's Irish Pub and Dan Root and Mary Sears will be stationed at the Ice House Café.
More information can be found at http://www.herndonarts.org/