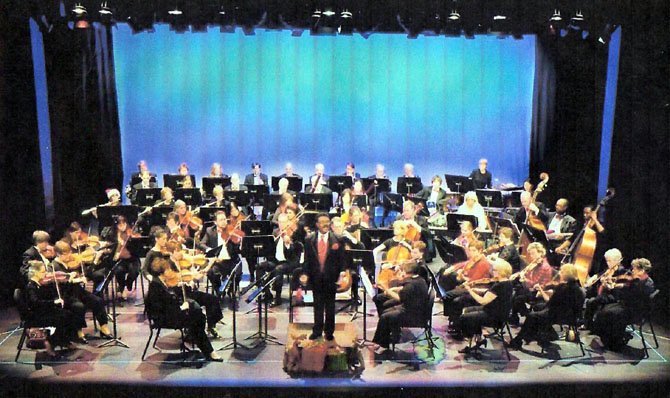 Maestro Dingwall Fleary, beginning his 41st year as conductor of the McLean Symphony, announced the upcoming season for the McLean Symphony. The first concert will be held on Saturday, Oct. 20 at 7:30 p.m. at the McLean Community Center Alden Theater, 1234 Ingleside Ave., Mclean.
The repertoire for the first concert, "Favorites by Request," features The Overture to "Oberon" by Weber, Symphony No. 7 by Dvorak, Danses Bacchannale (from "Samson & Delilah") by Saint-Saens and Boccaccio Minuet & Tarantella by von Suppe. The remaining concert dates are Sunday, Dec. 16 at 3 p.m.—"Cheers for the Holidays," Saturday, March 2 at 3 p.m.—"Sounds of Broadway and Hollywood," and Saturday, June 1 at 7:30 p.m.—"Running the Gamut." As is typical for The McLean Symphony, special "Run-Out" programs to senior community locations, as well as informal house concerts, are being planned.
Tickets are available at www.aldentheatre.org or 1-866-811-4111. For more information, call the Alden Theater box office at 703-790-9223. For purchase of season tickets, or if you wish to be a sponsor/benefactor of this group, call 703-991-7197. Check the Symphony web, www.mclean-symphony.org, for on-going information.
More like this story