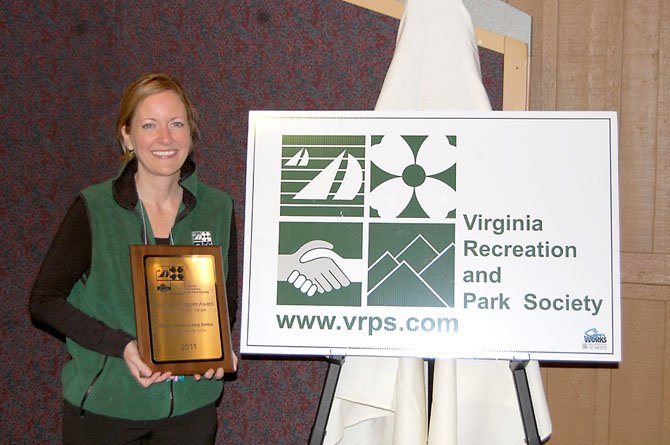 Over 450 delegates from around the state gathered at the 58th Annual Conference of the Virginia Recreation and Park Society held Sept. 8-11 at Wintergreen. The conference is education-focused and provides an opportunity for recreation and park professionals to discuss areas of common interest.
Highlighting each year's conference is a formal presentation of awards. This statewide program honors individuals, agencies and organizations throughout Virginia that have demonstrated excellence in any of several areas during the previous year. Over one hundred ten applications were received, vying for awards in 17 different categories, including Best New Program, Best New Special Event, Best New Facility and promotional awards for basic, specialty, flyers and electronic media. Judged by a jury of its peers, the society paid tribute to Reston Community Center in two categories:
Best New Program for its Sustainable Reston/Green Living series of programs—jointly produced by Reston Community Center and Reston Association, with content developed with Sustainable Reston, in support of the Sustainable Reston initiative.

Best New Renovation/Addition for the expansion of RCC Lake Anne.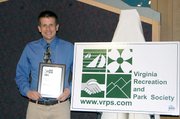 "We share our Best New Program award with our long-time community partner, Reston Association, and with gratitude for the contributions to the programming from Sustainable Reston's volunteers" said Leila Gordon, RCC executive director. "Our successful RCC Lake Anne renovation could not have been accomplished without the patience and support of our patrons and the planning insight and efforts by our board of governors and staff teams. These awards demonstrate that through our combined efforts, and with our partners, we can make a long term positive impact on the Reston community."
"The excellence of the award winning projects was evident and we offer our congratulations to each winner for their outstanding contributions to the profession and their community," said VRPS President Cindy S. Roeder. "Entries in every population category, from around the state, allow us to recognize the best in our business while raising the standards and quality of programs, facilities and events in every region."