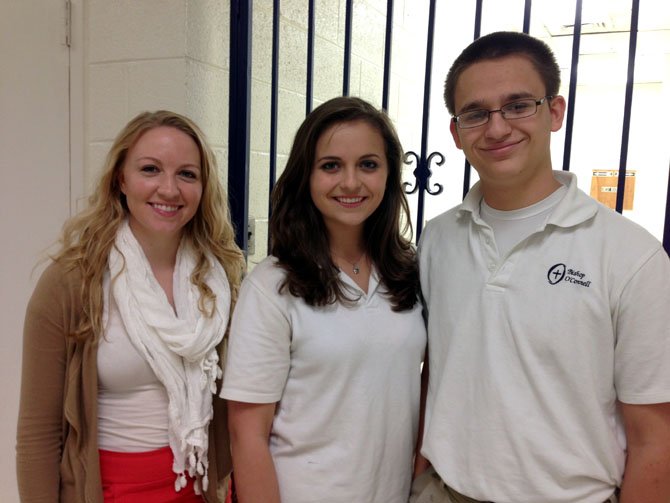 An Arlington student was recently selected to join a group of esteemed Virginia vocalists. Sophia Socarras, a senior at Bishop O'Connell High School will join the 2012 Virginia Music Educators Association (VMEA) Honors Choir.
"It is such an honor to be accepted," said Socarras, who auditioned earlier this month along with more than 600 other high school seniors from around the state. The VMEA chose 131 students to form the choir.
"Music events on a state-wide scale like the VMEA Honors Choir tend to be hugely formative experiences for the students who participate," said Bishop O'Connell choral director Laura Van Duzer. "We're talking the cream of the crop from every school across Virginia, students who take their craft very seriously, all sitting in one room together. Once they sing that first note in rehearsal, you can read this revelation across their faces, one that kind of goes, 'Oh, wow.' The excitement in that moment is palpable."
The students who auditioned were required to sing one prepared song. Socarras performed "I Attempt From Love's Sickness" by Henry Purcell. Additionally, the selection committee asked contestants to sing one impromptu, committee-provided song. They only had 30 seconds to study it before performing.

I felt well prepared for the audition," said Socarras, who sings in the O'Connell Singers, the ensemble at Bishop O'Connell.
The VMEA also selected Ron Singel, another Bishop O'Connell senior, as an alternate. Singel plays the trumpet in the school's jazz ensemble and joined the school's concert choir for the first time this year.
"It feels great being recognized for such a new skill," said Singel.
The honors choir will perform during the VMEA Conference in November in Hot Springs, Va.