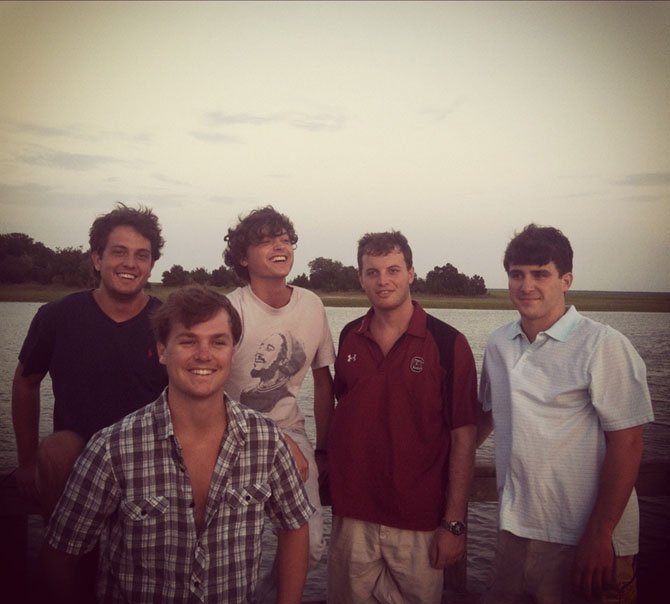 Great Falls — Summers on Atlas Road in Columbia, S.C. can get very hot. Especially if they are five people and their various musical instruments crammed into a storage unit to play together. That's how Great Falls native Patrick Drohan and his band, Atlas Road Crew, spend their time.
"It definitely has its pros and cons. We can go there anytime and play, 24 hours a day, but it gets really hot in there," Drohan, a graduate of Langley High School, said. "It's not great for the wooden guitars and drums, they tend to need to be tuned a lot. I've even had a few drumheads just crack without playing them."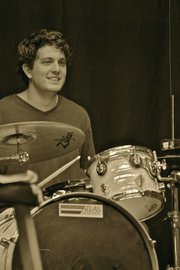 Drohan, the band's drummer, vocalist and rhythm guitarist Taylor Nicholson, lead guitarist Dave Beddingfield, bassist Max Becker and keyboardist Bryce James met while attending the University of Southern Carolina, of which Drohan is a recent graduate.
THE BAND started out as four classic rock aficionados getting together to jam on their favorite tunes by the Allman Brothers, Lynyrd Skynyrd and Led Zeppelin. After hearing a few stories about James, they met with him, and soon their group was born.
"It was just a bunch of us having fun in our living room but one day one of the guys told us about a fraternity brother they had. The rumor was going around that there was a party going on with a piano around, and he got on it, and really rocked the party," Drohan said. "So we met him, and we decided to jam with him, and he just hops on the piano and we started going into 'Free Bird' and there was an immediate buzz in the room."
They came up with the name Atlas Road Crew the day before their first show, after the road their storage unit is located on. They began playing cover shows at the local college bars, before one bar owner said he would be able to arrange a meet and greet with Mark Bryan, guitarist for Hootie and the Blowfish.
"We set up a meeting, and sat around for a little bit jamming on acoustic guitars, and he sort of guided us into songwriting mode," Drohan said.
The group wrote around 10 songs, and used five of them for their latest project, the release of their EP. It was recorded over a week period at Bryan's house in remote Awendaw, S.C., a small fishing town.
"We lived at the house for the whole week, working around 14-15 hour days recording," Drohan said. "We were much more of a live band before, we had no idea how to record, and it was very different. We spent two straight days on drums, doing like 12 takes. It could be tedious, but it was also sort of like a vacation, because when we weren't recording we could go out and fish and hang out."
AS A DRUMMER, Drohan learned firsthand about making sure he was keeping perfect rhythm during recordings, he played to a click track for the first time.
"I've been playing drums since I was about nine or 10, and was in a few bands when I was at Langley. I took lessons for a few months at the Melodee Music in Sterling, but didn't feel like I was getting much out of it," he said. "I think I learned more from Mark during that week recording than I did during all my lessons. He showed me how some of the drum fills I would do might work live, but they would be too busy for a recording. I learned that simple can be good, that I shouldn't be afraid to keep it simple."
The band is influenced by their classic rock leanings, but also by more modern rock groups such as the Black Keys and the White Stripes. Nicholson's vocals evoke the Southern, visceral style of the Black Crowes' Chris Robinson or The Band's Levon Helm.
The songs on their EP go directly back to their roots, with "Sweet Southern Woman" featuring heavy riffs resembling The Doobie Brothers' "China Grove" or "Betty," whose booming drums and clipped guitars call back to Montrose's "Rock Candy."
"We've gotten a pretty good response locally, our shows usually sell out pretty quick, and we've branched out to some of the other universities nearby," Drohan said. "We're thinking about a mini-tour to the Southeast later on, and next summer it would be really cool to go up the East Coast."
Atlas Road Crew has been raising money for their EP's production costs through the fundraising site Kickstarter. They can also be found at www.facebook.com/atlasroadcrew, and at www.twitter.com/atlasroadcrew.