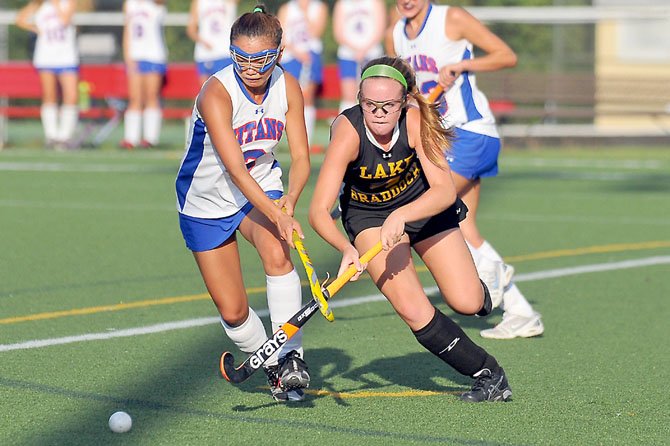 Alexandria — The Lake Braddock field hockey team fell behind T.C. Williams in the first three minutes of their Sept. 14 match-up in Alexandria. Midway through the first half, Bruins Head Coach Amy Worrest called timeout with a message for her players: be aggressive.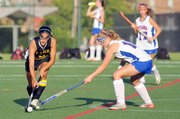 "Sometimes we don't always start in a good rhythm," Worrest said, "so I called a timeout to have them go after every ball."
Lake Braddock needed overtime, but the defending Patriot District champions responded with a 2-1 victory over the Titans. Senior forward Rachel Wimer tied the score with a goal with less than five minutes remaining in the first half and senior midfielder Maria Jose Pastor scored the game-winner in overtime.
The victory came two days after Lake Braddock lost to West Springfield, 2-1, in overtime. The Bruins improved to 7-3, including 2-1 in the district. They have won seven of eight since starting 0-2.
Wimer is the team's leading goal scorer. Worrest said Pastor, Taylor Livick and Megan Moody have been playing well.
Lake Braddock will host defending Northern Region champion South County at 4 p.m. on Friday, Sept. 21.