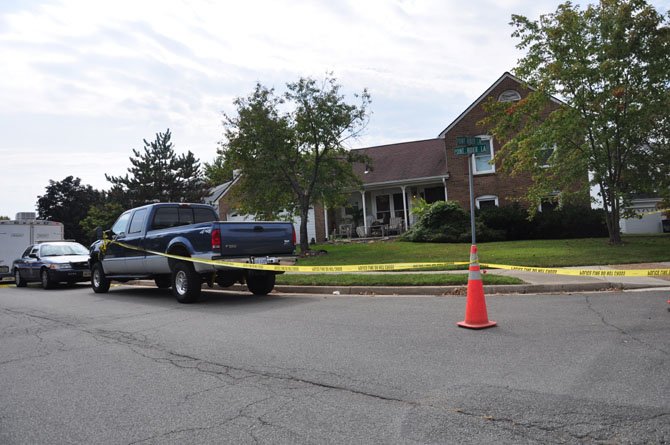 A Herndon family of four was found dead in their home on Point Rider Lane the morning of Tuesday, Sept. 25. Fairfax County Police responded after a co-worker of one of the family members reported that they had not been to work this week.
According to Fairfax County Police, they came to the house at around 10:30 a.m. as part of a welfare check. After they didn't get a response, they breached the house shortly after noon, finding the bodies of four people inside.
The deceased were Albert Peterson, 57, his wife Kathleen Peterson, 52, and their sons Matthew, 16, and Christopher, 13.
The state Office of the Medical Examiner determined the cause of death for each to be gunshot wounds to the upper body, and preliminary investigations indicate that Albert Peterson killed his wife and two sons before killing himself.
The Petersons lived there since 1984 when the house was built. Matthew was a sophomore at Westfield High School and Christopher was a student at Rachel Carson Middle School. Students at Westfield wore black and gathered outside the school Wednesday, Sept. 26 in remembrance.
NEIGHBORS REMEMBERED the Petersons as a social family, often greeting people from their front porch as they entered the neighborhood. Sandra Stevens, who lives nearby, says she runs almost every day around the circular Point Rider Lane, and remembers seeing the family often.
"I remember seeing them out on the porch, where they had a few chairs and a fire pit, and every time I would run by and someone would see me, they would always wave," she said. "It's an absolute gut check to think about what could have happened, how they ended up like this."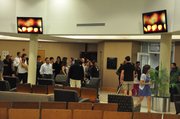 The Petersons were members of Floris United Methodist Church, where a candlelight vigil was held Wednesday, Sept. 26 and was attended by hundreds.
"We're not here for a memorial service, we're not here to figure everything out, what we're here to do initially is to be here as a community," said Rev. Tom Berlin, the church's pastor. "When a tragedy strikes, you can see how close knit a community is. And when you see a gathering like this, you start to see all the ways we know each other as neighbors, or at the same school or on the soccer field, and you realize this is my community."