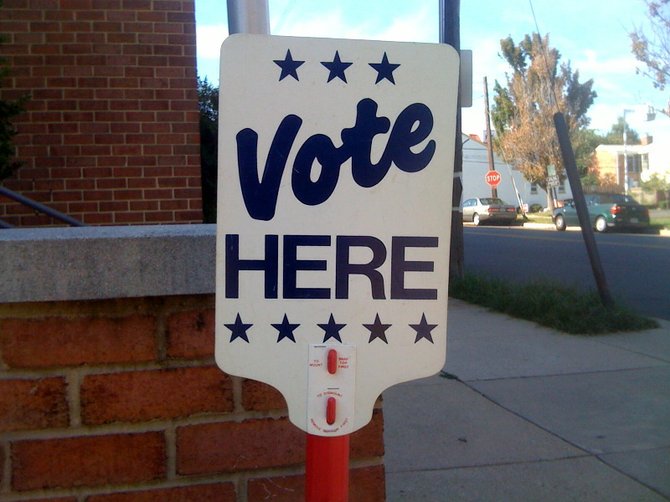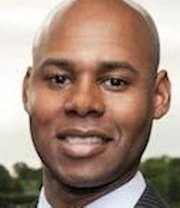 Jermaine Mincey, 28
A native of Sacramento, Calif., Mincey has a bachelor of science in computer engineering and business management from the University of California, Santa Cruz. Mincey is currently a patent examiner, and he votes at the Lee Center precinct.
Audio clip
Jermaine Mincey on his proposal for civic engagement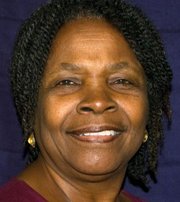 Glenda Davis, 62
A native of Washington, N.C., Davis was raised in a military family that moved frequently. She has a bachelor of science in business education from Fayetteville State University. Davis is a retired accountant, and she votes at the Cora Kelly precinct.
Audio clip
Glenda Davis on her proposal for an ethics initiative at City Hall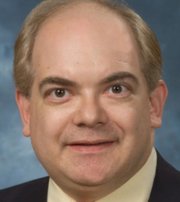 Robert Kraus, 47
A native of Chicago, Kraus has a bachelor in science in marketing and management from the University of Virginia. Kraus is currently the director of operations for the Libertarian Party, and he votes at the Chinquapin precinct.
Audio clip
Robert Kraus on his proposal to cut $100 million from city government
Alexandria politics has long been dominated by Democrats, although Republicans have been successful from time to time. But it's not unheard of for independent candidates to win a spot on the Alexandria City Council. Ira Robinson was as an independent in 1970. Frank Mann won election as mayor as an independent candidate in 1976, and Jim Moran was an independent when he became mayor in 1985. More recently, Alicia Hughes was an independent candidate when she won in 2009, although she has now aligned herself with the Republican Party.
That means there's hope for the two independent candidates and the Libertarian who are on the ballot for City Council this year. The three candidates offer a range of opinions, broadening the scope of debate and adding new dimension to the campaign. From cutting waste in government to increasing ethics in city government and listening to constituents, all three candidates are hoping their message will resonate with voters.
JERMAINE MINCEY says the voice of the people has been overlooked in recent years, and he wants to make the city government more accessible to citizens. If elected, Mincey says he will listen to constituents and present their ideas to elected leaders. On the campaign trail, he's criticized the city government of losing sight of what people in Alexandria want. One possible solution he's offered is having council members and staff attend more civic association meetings, although he doesn't have an idea about how many they should attend.
"People haven't given me an exact number," said Mincey. "They haven't said they want to see them two times a week or 10 times a week, but there's a general feeling that if there's a problem that we don't have to go looking for them."
On the issues, Mincey will not say how he would have voted on the most controversial issues that have confronted the council in recent years. When asked his position on issues from the waterfront development to transportation, Mincey responded that they plans would have been different if he was on council when they came up for a vote. Therefore, he said, he cannot say how he would have voted on some of the most pressing issues of the election. But he did say that lingering unhappiness with several recent decisions would be a problem for him.
"My platform is making government accessible to the people," said Mincey. "If they are not happy, how can I vote for something that they are unhappy with. That goes against what my job is - representation."
GLENDA DAVIS is campaigning on ethics in government, a topic that is currently at the center of an initiative launched after several city employees were caught embezzling. Davis said that the current initiative is not enough, specifically because she doesn't feel the new training doesn't include elected officials. To promote ethics in government, Davis said she would like to see a new oversight board or task force or standing committee,
"I don't have all the steps and how I would do it," said Davis. "I will have it, but I don't have it right now."
On the controversial issues of the recent past, Davis said she is trying to strike a delicate balance. She supports the Beauregard Plan and the Arlandria redevelopment as well as Corridor C. But she said she would not have voted for the waterfront plan because she feels Old Town already has enough hotels and residences.
"I would like to see something a little more creative," said Davis. "I would like to see something like Eastern Market, although it obviously wouldn't be on the same scale."
ROBERT KRAUS describes himself as "angry" that the Alexandria city government is addicted to spending. The Libertarian candidate says if elected, he will work against what he calls wasteful spending such as the Del Ray Trolley and the new $100 million T.C. Williams High School. On the campaign trail, he has suggested that the city return to 2007 spending levels, which would involve cutting about $100 million from the budget. To achieve that, Kraus suggests a 20 percent across the board cut to city departments, although he does not have a specific list of items he would like to see eliminated.

"I don't want to go into absolute specifics," said Kraus. "That's why I want to do an audit."
On the controversial recent decisions, Kraus is critical of the direction of city government. He said he might have voted for the Arlandria redevelopment, although he added that he was skeptical that the developer would deliver on all the promises that were made in the development special-use permit.
He said he would have voted against the Beauregard plan, Corridor C and the waterfront plan.
"I don't understand why they keep voting for stuff when it's clear that a vast majority is against it,"' said Kraus. "Why not listen to the voters for a change?"