The first time Mayank Jain heard of a hackathon was as a freshman at the University of Illinois. Having graduated from Thomas Jefferson High School for Science and Technology (TJHSST) in June 2012, a tournament such as this, where students collaborated and created software projects within a short window of time, was what he was looking for from the field of computer sciences.
"What I think the coolest part about computer science is that if you have an idea it's so easy to sit in front of a computer and make it happen," Jain said. "You don't need any capital or resources, all you need is yourself and a computer in front of you."

Aspiring to make a career in the budding intersection of business and technology, Jain saw the lack of focus on innovation and creativity at the high school level as a market of opportunity. He contacted Alex Sands, who had succeeded him as president of TJHSST's Future Business Leaders of America (FBLA) chapter and was also co-president of the school's Invent team, and they turned the idea into a proposal for the school to consider. Once they had the administration's approval, they started looking for sponsors, with Palantir and Facebook being some of the first big-name companies to join in and commit to sending engineers to the event.
With names such as those on their ticket, Jain and Sands found the response from students to be better than they expected, with about 165 students signed up so far and more expected to register on the day of the hackathon.
"No high school in this area that I know of has ever held a hackathon before so I think a lot of students will really get something out of finding an event like this that is really for them," said TJHSST senior Hannah Rudin, vice president of the Invent team. "It's for the coders and the designers and the business people and the developers. I think they'll get a lot out of being able to show off their skills in 24 hours and working in a team with their friends and especially meeting new people. I think starting something like this and having it continue in the future will be very valuable."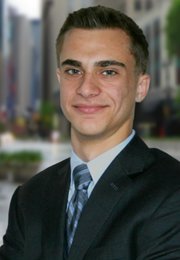 Rudin, along with the other members of the FBLA and Invent teams, has been working to promote the event in the community, contacting TJHSST alumni to be mentors and advertising the competition to students through videos, Facebook and the school network.
"The response has been great," Sands said. "You hear students talk about it in the halls and it's exciting. I was walking down the hallway the other day and a student came up to me to ask about the hackathon, and it was a student I'd never met before."
With three weeks until the hackathon, scheduled to go from April 26 to 27, the students are working on finalizing everything from t-shirts and concessions to a round-table discussion with local school officials on how to encourage entrepreneurship and computer sciences amongst high school students.
Both Jain and Sands said the most difficult challenge so far has been working within the school's regulations and within the FCPS school system. Although they had initially wanted to involve students from all local high schools, they were unable to get the necessary permission, but hope to be able to open up the hackathon next year and into the future.
For right now, however, the students are busy planning workshops and encouraging students to take online coding lessons offered by Code Academy in preparation for the hackathon.
Sands said, "One of the neat things is that you can participate in the hackathon without any experience in coding because you can learn what you need to know before the hackathon. I think that's one of the common misconceptions we want to clear up."
With a maximum of five students to a team, Rudin added that only one student needs to know coding in order for the team to be successful. A participant herself, she spent time over her spring break taking the online Code Academy lessons and reading up on HTML.
The hackathon will begin at 5 p.m. on April 26 and run for 24 hours straight, but students can take a break from their projects to hear guest speakers, attend demonstrations put on by local D.C. startup companies and refuel with food and refreshments.
"I'm most excited for the atmosphere. We're trying to encourage business and computer sciences, but we also want to have fun doing that," Sands said. "That atmosphere of being there for 24 hours, working to create something and that feeling when they're done, being happy doing what they're doing. I'm excited to be seeing what students are capable of doing and I'm sure a lot of the adults of mentors are going to be very surprised when they see what high school students can do."