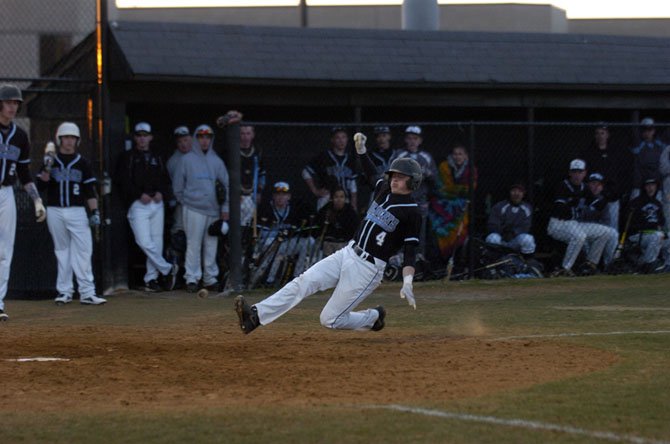 Centreville — The West Potomac baseball team trailed in four of its first five games yet entered Tuesday's contest against the Centreville Wildcats with a 4-1 record and the No. 8 ranking in the Northern Region coaches poll.
After quickly falling behind Centreville, the Wolverines started to forge another comeback, putting the tying run on deck in the seventh inning. This time, however, an eight-run deficit was too much to overcome.
Centreville defeated West Potomac 9-5 at Centreville High School. The Wildcats built a 9-1 lead and held on as West Potomac scored four runs in the sixth and put two runners on with one out in the seventh.
"Just like tonight, they never give up. They keep coming back," West Potomac head coach Jim Sullivan said. "… We've been behind in five of the six games we've played and we've won four of them. They don't seem to get rattled. They play with good composure. If one guy is not getting it done, another one will."
While the Wolverines have been a resilient bunch, the Wildcats were too much, thanks in part to the performance of starting pitcher Brennan Arvo. The junior right-hander allowed one unearned run and one hit through the first four innings.
"He really competed," Centreville head coach Scott Findley said. "He showed a lot of growth. … He hits his spots."
After a two-run first inning, Centreville added four runs in the second; including an RBI single from first baseman Matt Whalen. Leading 6-1, the Wildcats scored two more runs in the fourth with a trio of two-out hits. After a single by third baseman Scott Walter, Whalen delivered a run-scoring double and designated hitter Daniel Drangstveit hit an RBI single.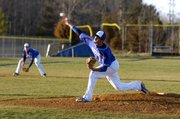 Trailing 9-1, West Potomac started to chip away at the Centreville lead against the Wildcats' bullpen. The Wolverines scored four runs in the sixth, including a two-out, two-run single by junior A.J. Melvin, but their seventh-inning rally fell short.
"We didn't think the guy who started really had much," Sullivan said. "We only got one hit off him in four innings. I don't know what we were doing but it wasn't right."
Senior pitcher Alex Hauser took the loss for West Potomac, allowing six earned runs in 1 1/3 innings. Sullivan said junior Billy Lescher pitched well in relief.
Whalen had two hits and two RBIs for Centreville. Drangstveit had two RBIs.
Melvin had two hits and two RBIs for West Potomac. Junior Michael Barnes had two hits, including a triple, and Hauser had two hits and an RBI.
Centreville (4-2) will host Robinson, ranked No. 2 in the latest coaches poll, at 6:30 p.m. on Tuesday, April 9. West Potomac hosts Annandale at 6:30 p.m. today. The Wolverines will travel to face T.C. Williams at 6:30 p.m. on Friday, April 5.