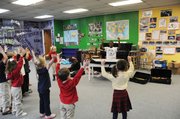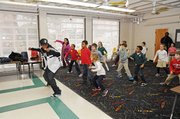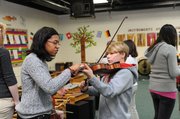 At the 10th Annual ARTStravaganza on March 21, St. Stephen's & St. Agnes Lower School students experienced a day devoted to the visual and performing arts.
Twenty-one professional artists joined SSSAS teachers and Upper and Middle School students in sharing their passion and knowledge with students in junior kindergarten through fifth grade. The students spent the day attending an array of workshops which gave them hands-on opportunities to learn about percussion instruments, watercolor, modern and hip hop dance, illustration, printmaking, storytelling, iconography, and much more. Artists, dancers, and musicians came from as far away as New York City to participate.
In addition to hands-on demonstrations and activities, students also had a chance to talk with the artists about their lives, learning how they discovered their passions, the paths they took to become professionals, and about the dedication that goes along with mastering their crafts.