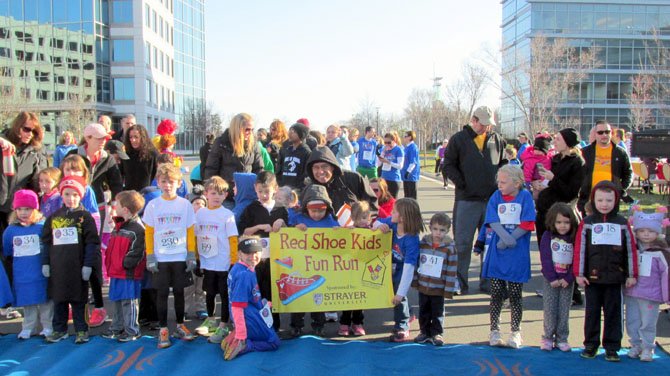 Almost 500 people signed up for the Saturday, April 6, Our Red Shoe 5K in Dulles Station, and although the day of the race was chilly, 600 people (and their dogs) came to Herndon to participate in the family friendly race, walk and fun run, which helped raise money for the Ronald McDonald House Charities of Greater Washington, D.C.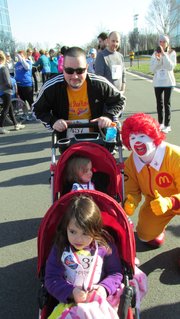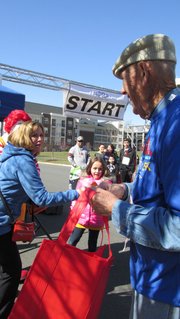 Serious racers, community and corporate walk teams, youngsters in strollers, and dogs helped children heal faster and better as they followed Ronald McDonald in pre-run warm-up exercises. Runners of all ages came from as far as Florida and Oklahoma. The top female finished in 17:50 and the top male runner in 18:36. An enthusiastic 79-year-old gentleman shaved 16 minutes off his time from last year's run to complete the course in about an hour.
McDonald himself even ran with the more than 30 children in the Kids Fun Run sponsored by Strayer University.