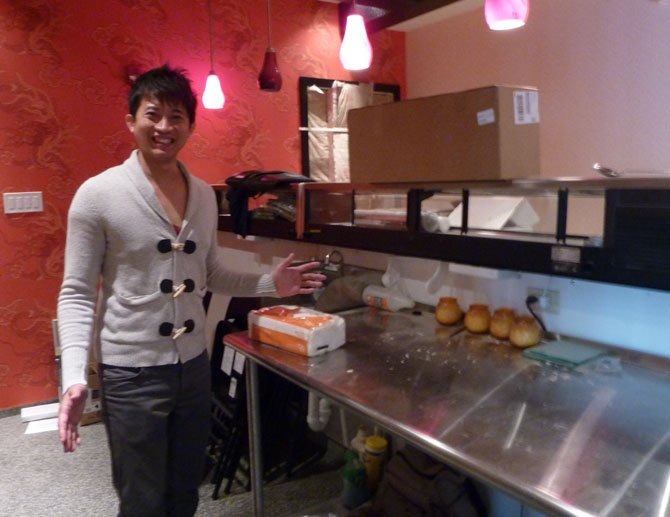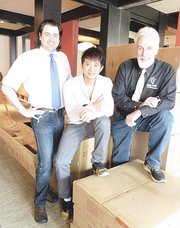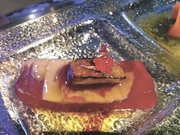 Alexandria — The tension was palpable. Only two chefs remained in the Hatsume Festival Master Chef competition in Delray Beach, Fla. Like the popular Iron Chef television show it was based on, competitors had one hour to prepare an appetizer, entrée and dessert using one common ingredient, in this case ginger.
When the hour was up, a self-taught chef from Thailand, Saran "Peter" Kannasute, presented the judges with an array of ginger-inspired dishes: a lobster seaweed wrap in a light ginger sauce for starters; an entree that blended sticky rice, barbecued eel and foie gras; and a ginger smoothie with an Asian fruit dish for dessert.
Then the wait began for Kannasute, who advanced to the finals by defeating then-governor Jeb Bush's personal chef.
"It was an exciting competition to be a part of," said Kannasute, who was eventually declared the winner in the prestigious competition. "It helped fuel my passion for competitive cooking."
That was seven years ago and Kannasute, now 33, has since moved to Northern Virginia and will take on the role of master chef at the new Sushi Bar restaurant slated to open on Mount Vernon Avenue in Del Ray.
"I love to cook and am passionate about food," said Kannasute, most recently of Sushi Rock in Arlington. "I was drawn to Japanese food for its flavor and artistry. It's much more creative than Thai food."
The official name of the Sushi Bar, located between Holy Cow and Pork Barrel BBQ in Del Ray, is actually the Japanese kanji symbol for "dream."
"The symbol doesn't have anything to do with sushi," said owner "Mango" Mike Anderson. "We liked how that particular Japanese symbol looked and chose it for the restaurant."
The Sushi Bar will be the final installment of three restaurants opened by Anderson and partner Bill Blackburn in Del Ray.
"Our three restaurants concept didn't change much from the original plans," Anderson said. "We were always going to have a BBQ place and always going to be doing sushi. We changed horses on the Asian fusion concept by listening to customers who told us that Del Ray needed a great burger place."
Anderson said it was important to get the others up and running first in order to concentrate properly on finding the right sushi chef.
"A lot of sushi chefs are on the reclusive side but Peter is very outgoing and social," said Anderson. "He likes the interaction with customers so we're going to let him take the chopsticks and run with them."
The restaurant, still waiting on some equipment, is hoping to open in early May. It will feature 25-30 varieties of sake and be an adults-only restaurant, a concept that has drawn some criticism.
"We didn't think the adults-only concept was a big deal," Anderson said. "But people here are proud of their support for local businesses and some felt offended and shunned. That was not our intent."
Blackburn noted that there is 100,000 square feet of restaurant space in Del Ray and the Sushi Bar is about 1,900 square feet.
"We didn't make this decision in a vacuum," Anderson said. "We talked to a lot of people with kids under 18 and 80-90 percent thought it was a great idea to carve out a place for adults. People want to reconnect with their partners and need some alone time to make that happen."
The restaurant will be open six days a week for dinner only to accommodate Kannasute.
"Peter has a newborn less than a week old as well as 1-year old at home," Anderson said. "We'll only do dinner for now to allow him time with his family and to adjust to his change in lifestyle."
Kannasute, who trained with Japanese Iron Chef Hiroyuki Sakai, is excited to make his Alexandria debut.
"I keep hearing what a great community Del Ray is," Kannsute said. "I'm really looking forward to being a part of it."