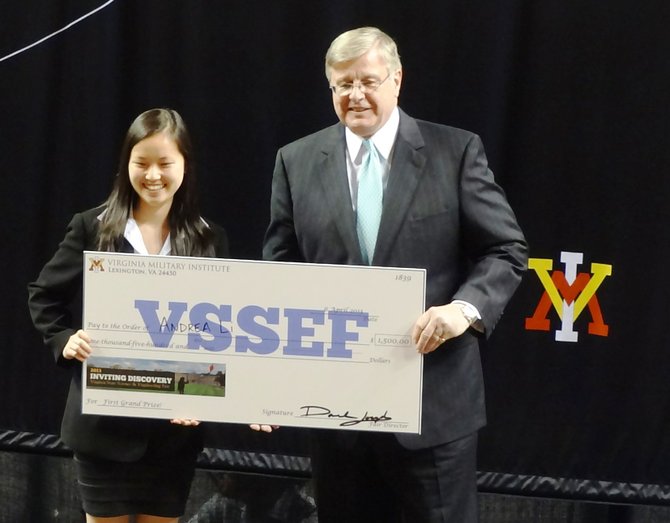 Andrea Shao-yin Li of Vienna, a junior at Thomas Jefferson High School, was awarded The Governor's Award and Grand Prize First Place at the 28th Annual Virginia State Science and Engineering Fair held on April 6 at Virginia Military Academy in Lexington, VA.
More than 280 projects competed for the prize at the annual state science and engineering fair.
On behalf of Governor Robert F. McDonnell, Virginia's Secretary of Technology James D. Duffey, Jr. presented the award to Andrea, recognizing her project titled "Interferon-α 2b: Targeting the STAT1 Pathway and Minimizing Breast Cancer and Leukemia Cell Proliferation."
The project investigated the potential of interferon as an effective treatment option for breast cancer and demonstrated that an optimal treatment concentration exists for leukemia, in consideration of the anti-proliferative STAT1 pathway.
This summer, Andrea plans to continue the biomedical research she conducted at her school in the National Institutes of Health Summer Research Program.