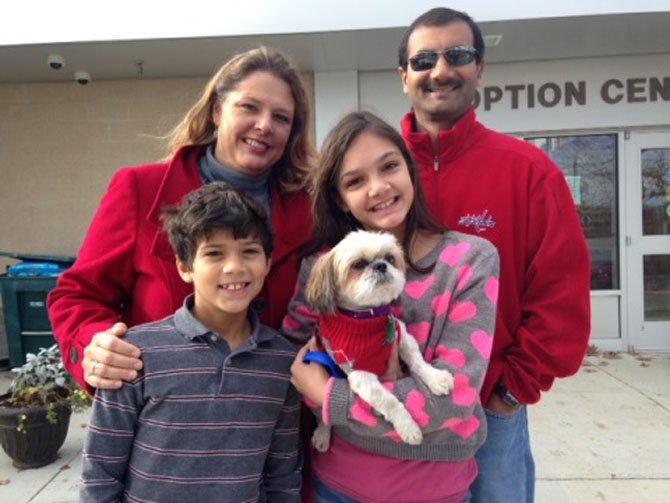 Biscuit, the little Shih Tzu who survived on his own for more than two years in the Franconia Community and was rescued by Fairfax County Animal Control Officer Enna Lugo, staff and volunteers of the Fairfax County Animal Shelter, has been adopted and is adjusting well to life in his new home.
After being rescued last April, he spent several months in foster care with Officer Lugo and was adopted in August by Faisal and Rashid of Oakton, and their two school-age children, Julia and Sam.
According to Mary Ann Rashid, Biscuit has become comfortable and even protective of his family over the past several months. "He and I walk the kids to the bus every morning and he waits for them to come home."
She reports that his favorite activity is cuddling with the family during TV time and that he sleeps under the parent's bed, much like he slept underneath a porch during his two years roaming free.
Officer Lugo is thrilled with the match. "I can't believe how much he's bonded with his new family! He's found the loving home we always wanted for him."