Sally Horn, president, McLean Citizens Association: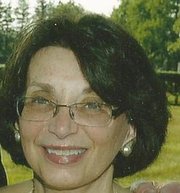 *Board of Supervisors (BOS) approved interim parking at the McLean Metro stop. A priority for MCA, the interim lot (which will provide surface parking for up to 10 years) promises to enable more McLean residents, especially those who do not have access to bus service or safe pedestrian pathways to Metro, to use Metro and help to remove cars from our roadways.
*Candidates Night allowed residents to assess candidates for Virginia House of Delegates. The MCA-Greater McLean Chamber of Commerce Oct. 22 Candidates Night provided a one-stop opportunity for the voters in the Greater McLean area to hear from, question, and make up their minds about all of the candidates vying to represent them in the Virginia House of Delegates.
*Park Authority advanced plans to upgrade and expand two McLean parks. In 2013, the Fairfax County Parks Authority took the first steps toward eventual upgrade of the McLean Central Park and Langley Forks Park – both needed in McLean – by approving a Park Authority Plan Amendment for the McLean Central Park and soliciting public comment on a similar amendment for the Langley Forks Park. The former envisions adding an amphitheater and some additional recreational activity areas to McLean Central Park; the latter envisions adding additional sports fields and a dog park to the Langley Forks Park.
*Tysons started to grow. Transforming Tysons clearly will impact McLean, both in ways that are currently understood and being addressed and in ways that currently are unknown. In 2013, the Board of Supervisors (BOS) approved seven rezoning plans that proposed construction over the next 20-30 years of a total of 41 new buildings near the Metro stations in Tysons that are located on our doorstep. (They also approved rezoning plans in other areas of Tysons.) Seven of the approved buildings, if built as proposed, would add up to 1600 residential units to Tysons over the next several years, as well as more offices, retail and hotels and traffic.
*U.S. Congressional inaction on the federal budget during most of 2013 took its toll on McLean while the Virginia State Legislature's passage of a transportation funding bill in the first half of 2013 set the stage for a much-needed influx of funds to address McLean's transportation challenges. Sequestration and the Federal Government's shutdown hurt the pocketbooks of McLean residents and businesses and made personal and business planning more challenging in McLean in 2013. On the other hand, passage of the Virginia State Transportation Bill (HB 2313) is providing a much-needed influx of funding to relieve congested roads in McLean, fill in the gap in the public funding contribution for Tysons-related transportation improvements that the Board of Supervisors approved in 2012, and potentially free up other funds to make a dent in the lack of sidewalks in McLean.
Things to Expect in 2014
*BOS Budgetary Decisions. Fairfax County again is facing major budgetary challenges, even as we only slowly are rebounding from the recession. There continues to be strong sentiment among County residents for keeping the tax rate at its current level or to raise it only slightly and depend on increases in real estate tax assessments to provide new moneys for programs. On the other hand, many County programs have been on a "funding diet" for several years and there is strong sentiment that funding should increase for certain County-run activities. Further, we already know that the school system, which accounts for roughly 53.4% of County budget expenditures, is calling for even more funding this year.
*School Board Decisions on Class Size, an Independent Auditor/Inspector General, and Other Issues that Concern McLean Parents and Residents. McLean parents and residents want to see a reduction in class size in McLean, which has some of, if not the largest, class sizes in Fairfax County. They also want the School Board to create an independent auditing authority/Inspector General, comparable to the independent authority that supports the Board of Supervisors (BOS) and helps the BOS find ways to cut spending, find savings, and independently assess the effectiveness of County programs. With an expected budget deficit of approximately $140 million for FY 2015, this certainly would seem to be the year to establish an independent authority.
*Private and Public Decisions or Lack Thereof on Redevelopment of Downtown McLean. Two developers have come forward with proposals relating to a portion of the McLean Community Business Center. Action on at least one is likely in 2014 and will begin to change the face of North McLean (i.e., the Elm Street – Fleetwood Road area.) There continues to be discussion of a possible Downtown Annex to the McLean Community Center, a proposition that could affect taxes in McLean and/or require a County bond. Hopefully during 2014, private decisions on the timing and plans for redevelopment of the center of downtown will become clearer.
*Transportation Decisions: Opening of Metro's Silver Line; Approval and Funding of More Projects to Relieve Road Congestion and Make McLean More Pedestrian Friendly. The opening of the Silver Line is a major, but only one, of the steps needed to improve transportation in and around McLean. The McLean Citizens Association will continue to monitor and advocate for funding road improvements and other steps to reduce traffic congestion in McLean and for construction of sidewalks to make McLean more pedestrian friendly and safe.
*County Decision on the Scope and Contours of the Residential Studio Unit (RSU) Zoning Amendment. In 2013, the County proposed permitting the construction of low-income efficiency apartments virtually throughout the County through a zoning process called Special Exception. In response to County-wide community concerns, the Board of Supervisors has limited consideration of such construction to multi-family zoning districts R-12 and above, and planned development housing (PDH), commercial and industrial zoning districts. In 2014, the Board of Supervisors will need to decide on whether to permit RSUs in all of the zones under consideration and whether to adopt additional development conditions, e.g., on proximity to transportation, on number of units per building, on amenities or parking, that the MCA and other County citizens organizations believe are required for the success of the RSU approach to addressing housing for the homeless, disabled, senior citizens and low income wage earners.