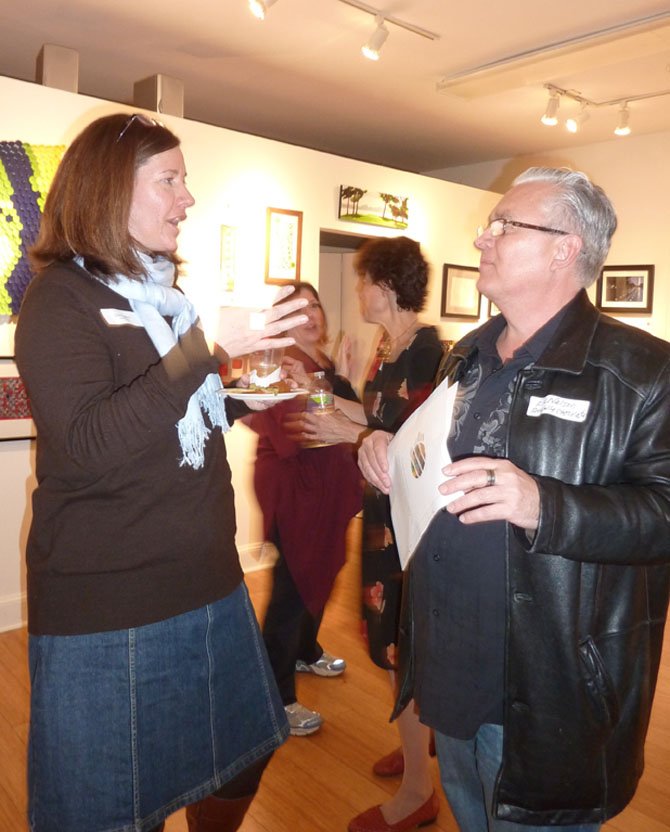 Alexandria — The arts community turned out in force Feb. 8 to officially welcome Diane Ruggiero to Alexandria as the new director of the Office of the Arts.
"This is an amazing opportunity for me to work in the arts in such a great city," Ruggiero said at the reception hosted at the Del Ray Artisans Nicolas A. Colasanto Center on Mount Vernon Avenue. "There is such a collaborative relationship with everyone here."
Ruggiero comes to Alexandria from Asheville, N.C. and has been on the job for just over three months.
"It's fun to learn a new city like this," Ruggiero said. "I am still trying to figure out how best to engage the community in the arts but with the help of everyone here, we'll figure it out as we go."
In addition to artists and patrons, Office of Historic Alexandria director Lance Mallamo was in attendance at the reception that drew close to 100 people.
"I am impressed with the role history plays in the arts in Alexandria," Ruggiero said. "My role and the role of the Office of the Arts is to promote the arts in the community. And there is no better inspiration for that than a city as beautiful as Alexandria."