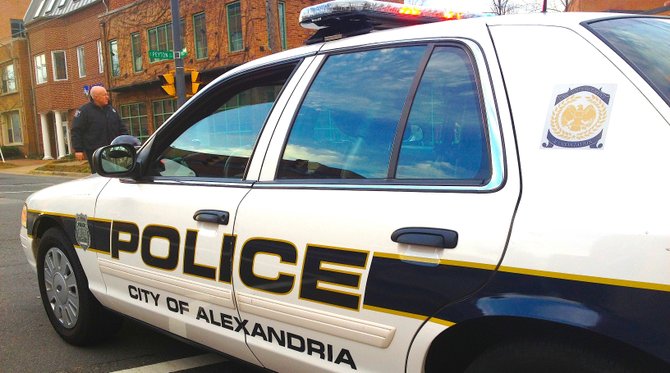 Failing Transparency
An ongoing series detailing the lack of open government in Virginia.
Why did Alexandria police officers kill Taft Sellars? The incident report details events leading to the death of the 30-year-old, a graduate of T.C. Williams High School. But the Alexandria Police Department refuses to release the document, which would be a standard public disclosure in many other states.
"It doesn't matter what type of case it is," said Ashley Hildebrandt, spokeswoman for the department. "As a policy, we don't release incident reports."
From burglary to murder, the Alexandria Police Department is unwilling to share basic documents detailing their actions on behalf of the public. Even in cases that involve the use of lethal force, Alexandria police officials refuse to share documents that would show how officers act on behalf of the public. Critics say police officials should release the documents, which don't stand in the way of investigations in other states.
"Keeping stuff secret in that circumstance doesn't serve anybody well," said Claire Gastañaga, executive director of the American Civil Liberties Union of Virginia. "It doesn't serve the police department well, and it certainly doesn't serve the community well."
A PRESS RELEASE ISSUED on the day of the shooting explains that officers arrived at a home in the 3400 block of Duke Street Monday afternoon, Feb. 18, where they found a man with a gun. Officers shot and killed Sellers, although Hildebrandt won't say if he fired at them. She also won't say how many officers fired at Sellers or how many officers were placed on leave, although those questions would be answered by the incident report.
"The investigation is ongoing as to what happened," said Hildebrant.
Under the Virginia Freedom of Information Act, law-enforcement agencies can withhold complaints, court orders, memoranda, notes, diagrams, maps, photographs, correspondence, reports, witness statements and evidence. Police officials have interpreted this broad exemption as a way to withhold all documents in all cases, regardless of what the case is about and regardless of whether the case it open or closed. That means the public has to rely on selective information the police department chooses to release — or not release — through a public information officer.
"If you are protected by a shroud of secrecy, you just get in the habit of not having to explain what you do," said Sam Walker, professor emeritus of criminal justice at the University of Nebraska at Omaha. "Then you learn you can get away with things."
WHEN THE ASSOCIATED PRESS tested the effectiveness of the Virginia Freedom of Information Act in 2006 by sending reporters to each county to ask for public records, only 43 percent had success. The rest were told that the records would not be released or would cost thousands of dollars in fees. Arlington police officials have a policy of withholding documents and charging by the minute, sometimes charging hundreds of dollars for access to public records.
"Open government isn't free," said Thomas Blanton, director of the National Security Archive at George Washington University. "But it's still an obligation of the government, and the burden should be on the government."
Last year, a State Integrity Investigation ranked and graded each of the 50 states on government accountability, transparency and corruption. Virginia got an F, largely because police agencies use an exemption clause in the Virginia Freedom of Information Act to withhold basic documents — even in cases that are closed. Advocates for open government say that's unacceptable, especially if a lawsuit is never filed and the actions of the police remain shielded from public view forever.
"That raises a red flag, and it really denies citizens the right to see what went on in an investigation, if there was any sort of misconduct that occurred in an investigation, there's no way for people to know that even after a case is closed," said Caitlin Ginley of the State Integrity Investigation, in an interview shortly after the report was released. "When you have an environment like that, it raises the potential for there to be illegal behavior, corrupt behavior, unethical behavior."