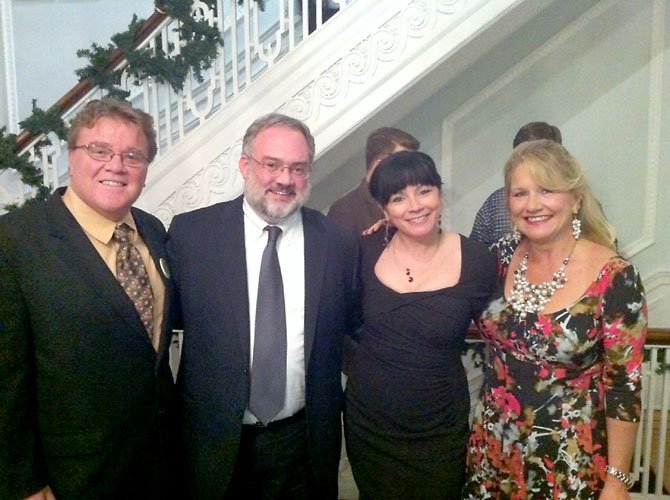 Kevin Conmy, deputy chief of mission at the Embassy of Ireland welcomed guests at a reception held on Thursday, Dec. 13 to highlight The Gathering, a community-led initiative that encourages overseas visitors who are Irish-born, Irish-bred or Irish in spirit to join Irish people for family reunions and cultural, sporting and other events during 2013, and which is being promoted by the Springfield-based tour company Wild West Irish Tours.
Wild West Irish Tours is co-owned by former Sligo resident Michael Regan-Waughand and his partner Trish O'Donnell-Jenkins and operates tours for visitors from the United States and Canada to destinations throughout the northwest of Ireland and to Sligo (including for Sligo Heritage Society's Emigrant Trail Tour), Leitrim, Donegal, Mayo and Roscommon in particular.
The Embassy also welcomed Cathy Jordan, lead singer with the Irish band Dervish, who performed several songs. Supervisor Michael R. Frey (R-Sully District) presented Jordan with a proclamation that in Fairfax County, Dec. 13 is "Cathy Jordan—Wild West Irish Tours Day."

Representatives of the Irish Charities of Maryland charity group were also present at the reception and local traditional Irish band Cool McFinn provided musical entertainment.
For further information about Wild West Irish Tours, visit www.wildwestirishtours.com, call 571-236-9650 or email info@wildwestirishtours.com.