The overall number of real estate transactions was up in 2012 over 2011 by 11.7 percent in McLean and Great Falls. By delving deeper into the data, it reveals that all price points experienced a gain in number of sales year over year in this market segment.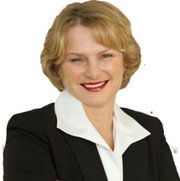 Contact Information
Karen Briscoe and Lizzy Conroy are active and experienced Realtors ® in the Northern Virginia, Washington D.C. market place and would be delighted to assist whether for home buying or selling. The Huckaby Briscoe Group was recognized by the Wall Street Journal as one of the Top Real Estate Teams in the United States. Please contact via the means most convenient for you: http://www.HBCRea...">www.HBCRealtyGrou..., 703-734-0192, http://Homes@HBCR...">Homes@HBCRealtyGr....
Previously sales in the lower bracket price range, considered to be those homes below $1.25 million in this market area, had continued to remain steady. In 2012 it had a respectable increase of 7.2 percent over 2011. What is most significant about 2012 is that the upper bracket market segment of over $1.25 million increased the number of sales dramatically by 27.1 percent over 2011. This is a healthy sign of recovery in that price point.
The most compelling factor of the real estate market in McLean and Great Falls currently is the number of homes available to purchase in relation to what has sold and is under contract. A balanced market is considered a 6-month supply of inventory. In the under $1.25 million price point there was about a one month supply on the market as of Jan. 1, 2013. Almost everyone would agree that indicates a strong sellers market in that segment of the market. Good homes priced correctly for the current market are selling quickly and in some cases with multiple offers.
The upper bracket market segment in McLean and Great Falls area also saw improvement in terms of number of transactions relative to supply. In the $1.25 to $2 million price point as of Jan. 1, 2013 there was only a four month supply of inventory, which too would indicate a seller's market. In the over $2 million range there is about a 1.5 year supply available, which indicates that it is still a buyer's market. Even though this segment is still not at a balanced market, it is most definitely moving in the right direction.
The typical interim is 7 years between market cycles from peak to peak. The Northern Virginia area saw real estate values peak in 2005-2006. Therefore, my prediction for this area that values will return to market peak in some segments beginning in 2012 was on target. Should similar conditions prevail, than 2013 should be a very good year in real estate in McLean and Great Falls.