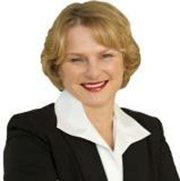 In almost every market segment of McLean and Great Falls the number of residential transactions are up in the first three quarters of 2013 compared to the same time period in 2012. The total number of sales increased 6 percent, which is very strong given that it represents only the first three quarters of the year.
The largest gain was in the upper bracket market segment of properties that sold for greater than $1.25 million, with a 20 percent increase in number of transactions. All price points experienced a gain in number of sales in the respective market segment except for the lowest category of under $750,000. My theory is that many market segments are experiencing price increases at such a level that home buyers are having to move into the next bracket up in order to be able to purchase. Further throughout the first three quarters of 2013 the lower price ranges experienced significant inventory shortages. Thus I believe that we could very well have seen a larger gain in all segments had there been more homes available to purchase for the entry-level homebuyer.
My predictions for the final quarter of 2013 have to do with supply versus demand in the various market segments.
In the entry-level home buyer market of McLean and Great Falls, considered to be under $750,000, there continues to be a serious shortage of supply. At the time this data was compiled, there exists less than a one-month supply of homes available to purchase. Most real estate experts consider a balanced market to be a six-month supply. This is a great time to be a seller in the under $750,000 price range in McLean and Great Falls. Homes priced correctly and in top condition for the current market are selling rapidly and in many cases with multiple offers, escalation clauses and contingency-free contracts.
The move-up market segment of McLean and Great Falls is the $750,000 to $1.25 million. Currently there exists only a three-month supply of properties available to purchase. With supply running at generally one-half of the current demand that is why good homes priced correctly for the market are selling quickly for a strong price and terms.
The upper bracket market in this area is considered to be homes valued at $1.25 million or more. The good news is that in McLean and Great Falls the market has stabilized as we are currently at a 10-month supply of inventory. That means in parts of this market segment it may still be more of a buyer's market than a seller's.
The peak of the real estate market in Northern Virginia was in 2005-2006. The market typically follows a year cycle from peak to peak. My ongoing prediction that values would return to market peak for this area in some segments beginning in 2012 was right on track. The first three quarters of 2013 reiterates that trend. Thus 2013 is continuing to prove that it will be a very good year for the McLean and Great Falls real estate market.
Karen Briscoe is principal of the HBC Realty Group-Keller Williams. Contact her via the means most convenient for you: www.HBCRealtyGroup.com, 703-734-0192, Homes@HBCRealtyGroup.com.