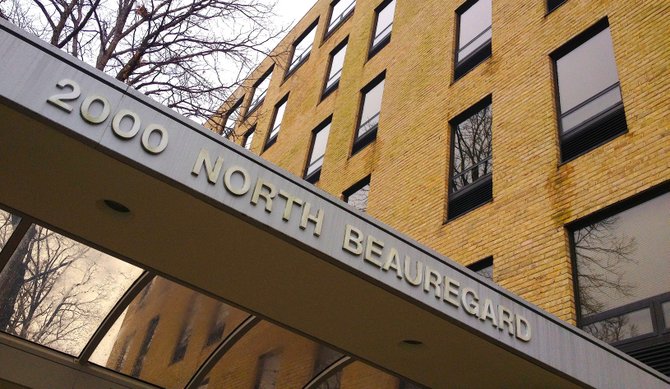 Document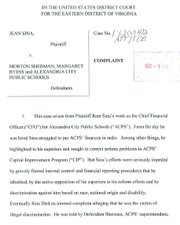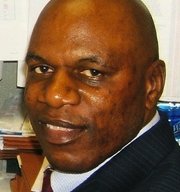 This time last year, the budget office at Alexandria City Public Schools was in full meltdown. An independent accountant declared the budget office a "dysfunctional environment," and Vice Mayor Kerry Donley was about to call for the resignation of Superintendent Morton Sherman. The embattled superintendent survived and a new team of administrators is now overseeing the budget office.
Now, new details about those events may be emerging from a federal lawsuit filed by former budget director Jean Sina. The complaint, filed in federal court last month, describes a "hostile work environment" in which school officials lived in an "atmosphere of fear." The 23-page document charges that Sherman mocked Sina for a medical condition and forced him to resign when the budget director filed a civil-rights complaint.
"Soon after assuming his duties as CFO, Sina became aware of serious problems with financial mismanagement and oversight at ACPS," the complaint charges. "Among the issues Sina identified was a lack of internal controls, including ACPS's Capital Improvement Program, which was meant to fund ACPS's capital improvement needs."
The superintendent denied a request to be interviewed about the allegations in the lawsuit, referring all questions to the lawyer who will be representing Sherman and Deputy Superintendent Margaret Byess in federal court.
"They deny the claims in the lawsuit, and they think they are without merit," said John Cafferky, an attorney with Blankingship and Keith. "They are not legally or factually merited, and we believe they will be dismissed or otherwise disposed of at the appropriate time."
THE LAWSUIT comes at a perilous time for school administrators, who are now trying to move through another budget cycle. Last week, Sherman presented his proposed budget to School Board members. The proposal includes $228.5 million operating budget and a $383 million capital-improvement program. Senior administration officials say strict new safeguards have been instituted to make sure that the procurements are processed properly.
"We have competent people on board now to take over that process," said Tammy Ignacio, chief administrative officer. "Whether or not they were there before remains to be seen. I don't know."
In his presentation to School Board members last week, Sherman did not mention the problems from last year. Instead he looked forward to the coming budget year, which the superintendent says will be a transformational year for the school system. His proposal includes a 2 percent raise for all employees of the public school system, as well as a new online learning coordinator.
"Just four years ago, when I started here, we were talking about pacing guides," said Sherman. "We were talking about a curriculum that, in fact, did not exist."
THE CAPITAL IMPROVEMENT program calls for Patrick Henry to be converted from an elementary school to a facility that has grades Kindergarten through eighth grade. It also calls for demolition of Cora Kelly Elementary School and construction of a brand new school in its place.
"This building has served us moderately well over the years," said Sherman. "And its moderately well service has been extremely expensive."