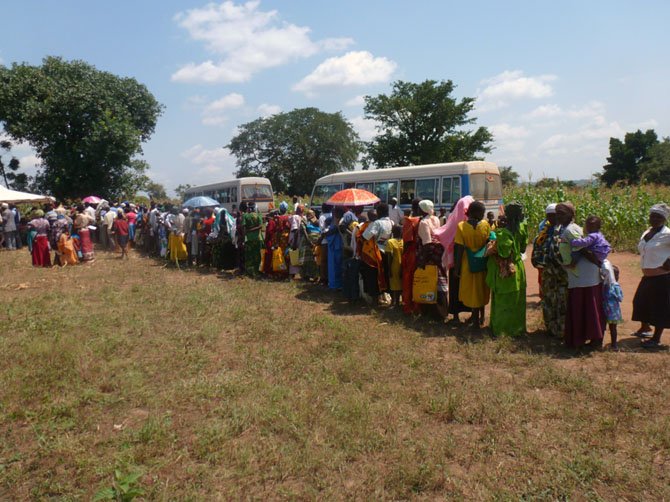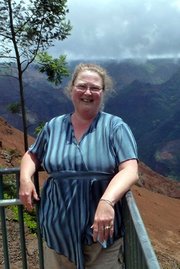 Working in conjunction with the Hope 4 Kids International organization (H4KI), Fairfax Station resident Dr. DeeAnn Stroop has traveled to Uganda for the past three years, providing medical and other assistance to the people. "We provide medical assistance, dedicate clean water wells, feed and clothe children, and work with widows in a program that helps them to run a business so they can feed their family," said Stroop.

Stroop has raised just over $3,500 to date, which will allow her to hold about eight-and-a-half day clinics where she will help about 3,000 people. "I mostly treat malaria, dysentery and measles," said Stroop. "People walk two days to attend the clinic, so they are not coming to me with a cold.
"A lot of children are dying from measles out there," she said.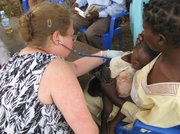 "I hold as many clinics as I can raise money for," Stroop said, and working sunup to sundown in the sweltering heat can be tough when the only place for the clinic is a makeshift tent under a tree.
Suffering from the lasting impact of Lyme disease, Stroop has her own medical needs to overcome as well. Because of this she holds clinics every other day and restocks medications and rests on the days in between. Asked about the medications available, Stroop said, "it is hard to get real medications. There is a lot of corruption and some medications you just cannot get, but I've found a reputable pharmacist. They are about 15 years behind us in terms of the medications available."

Faced with corruption and the possible threat from the Liberation Army, Stroop travels as part of a group of people from all over the country who all possess different skills. While some construct the wells, others teach the villagers how to maintain it and keep it clean. Describing the water in places without wells, Stroop said, "I would not let my dog drink the water that is available." And having a well in a village allows the children to attend school, rather than having to walk 10 hours to get buckets of water for the family.
Volunteers help feed the children with highly nutritious protein-rich food packs that provide them with all the nutrition they need for a day, make and bring temperature appropriate clothes for them while others help teach the children.
During the five weeks in Uganda, Stroop will primarily provide medical care in the villages surrounding Tororo and Fort Portal as well as spending time playing with, feeding and clothing children, helping widows and working on projects in Bunyinza. "I fell in love with the Ugandan people," she said.
Stroop will have her airfare paid for by United Arab Emirates, so all the money raised will go to providing medical treatment to the people. Donations can be made for this trip on the H4KI website (www.hope4kidsinternational.org).