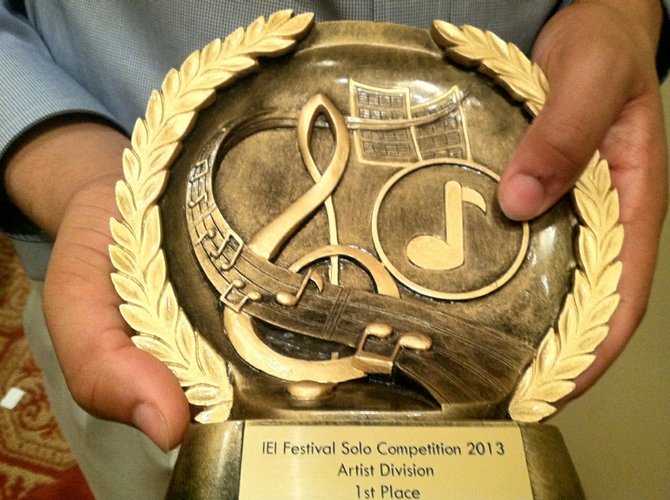 For his 16th birthday, McLean native and rising junior at TJHSST Joe Broom specifically asked his parents not to get him a car. This was because he had something better in mind: a new euphonium.
For the first ever two-time consecutive winner of the International Euphonium Institute Festival, it's an appropriate coming-of-age gift.
In 2012, Broom won the student division of the festival's competition. This summer, the 16-year-old competed against adults to win the competition's artist division.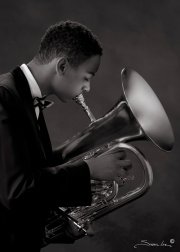 The International Euphonium Institute Festival features some of the world's best euphonium and tuba artists teaching and inspiring the top young talent from around the globe. This year, the festival, held annually at Emory University in Atlanta, Ga., had its largest-ever attendance and the solo competition had a record number of entrants.
"The repertoire for the competition was challenging and all of the competitors were experienced players," said Broom. "I worked hard to prepare. I knew I would have to play well to win against a group this good."
At this year's festival, the faculty included professional musicians from five countries representing three continents, and drew participants from nations around the globe, including Colombia, the Bahamas and Australia, as well as the United States.
Broom cited being in the good company of those who share his passion for music as one of the best aspects of the festival.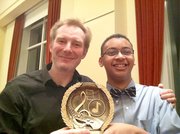 The young artist is establishing himself as one of the nation's finest young musicians. In 2012, he won a seat in the National Symphony Orchestra Youth Fellowship program as the only euphonium player in the fellowship's 33-year history. In 2013, he became the youngest ever National YoungArts Week winner in music. For that honor, he was selected from more than 10,000 applicants. He has been a member of the Brass of Peace Scholarship Ensemble for Gifted High School Students since 2011.
He is coached by international euphonium virtuoso Steven Mead, and studies with Lee Rogers, principal trombonist of the Washington National Opera, through the NSO Youth Fellowship program. He made his solo debut at the Kennedy Center this spring, and performs regularly at venues throughout the DC metropolitan area.