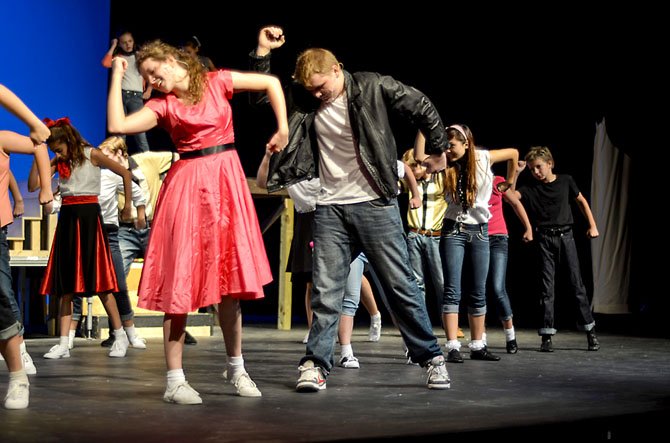 The Grand Musical Theatre Experience returns to Herndon High School in July this year with a production of the musical "Bye Bye Birdie." Last year, the production was of the musical "Oliver Twist," which was a tremendous success. "We chose 'Bye Bye Birdie' because it is a light fun musical for the summer," said Herndon Theatre Director Zoë Dillard. "We have had great parent support, and the drama boosters have paid for everything."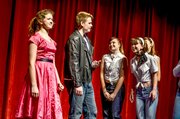 "Bye Bye Birdie" is a stage musical with a book by Michael Stewart, lyrics by Lee Adams, and music by Charles Strouse. The musical is a satire on American society set in 1958. The story was inspired by the phenomenon of Elvis Presley and his draft notice into the Army in 1957.
Dana Van Slyke will be musical director for this production. "This is the 20th musical at Herndon High that I will be helping produce, and my third Summer Theatre Production," said Van Slyke. Van Slyke works at Herndon High as the school choral director.
Chris Hrozencik, who graduated from Herndon High this year, returns to the stage as Albert Peterson, the manager for rock and roll superstar Conrad Birdie, who will be played by Nathan Hawn. "Albert's personal life and his work life are conflicting a lot, but the story has a happy ending," said Hrozencik. "I also like the little chaos that comes into a role like this." Hrozencik will be majoring in theatre at George Mason University.
The summer production is also an opportunity for teenagers to gain experience on the stage. Henry Metcalf, a sixth grader, plays a bartender in this musical. "I was in the production last year of Oliver Twist, so I decided to audition and join in this year's production. We have done several rehearsals, and I am definitely looking forward to joining drama club in high school."
The scenic set designer and light technician is Herndon High School student, Cameron Kelly, who also graduated this year. "I have been with the drama team for two years. I like this genre of show and helped design the set, I also help with the lighting. I got interested in set design in my junior year at high school. I am now attending NOVA Community College. This production [Bye Bye Birdie] is a lot more active with light and sound because it is a musical and not a straight play. Any time there is a musical we go all out with the light and sound."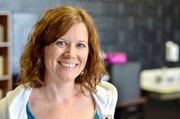 Megan Overton, who also graduated from Herndon High this year, will be performing as Rose Alvarez. "In this production, we have kids from all over the county," said Overton. "When I got the role of Rose or Rosie, I was at first a little panicky, but then I listened to the music … "
Annie Frazier, a rising senior, is playing the role of Ursula Merkle, Conrad Birdie's number one fan. "She [Ursula] is insane, obsessive. For me it is so exciting to play someone who is definitely not like me at all."
This production including both role actors and ensembles has a large cast. "There are 58 members in the cast," said Dillard. "This is the biggest cast we have ever had in our summer program, including persons from rising sixth to 12th grade. They have all been very dedicated, and we have been giving it all they got."
The musical will be at Herndon High on July 26 and July 27 at 7:30 p.m. There will be a production on July 28 at 2 p.m. To learn more about this production, visit the Herndon Drama webpage at http://www.herndondrama.org.