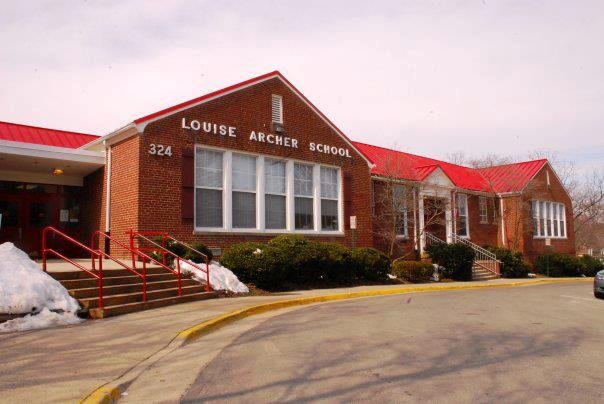 For most children, summer means the end of homework and tests, and the beginning of cookouts and carefree summer vacations.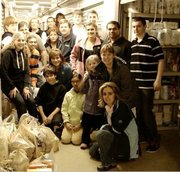 For thousands of children from low-income families, summer can also mean going hungry.
Free and reduced food programs—which provide children access to nutritious breakfasts, lunches and snacks—end along with the school year, leaving many students at risk for hunger over the summer months.
"Summer is a very difficult time for parents who are depending on the school's free or reduced lunches," said Lisa Whetzel, executive director of Our Daily Bread, a Fairfax County volunteer-based nonprofit. "As a community, it's important to make sure that children have access to the healthy food they need during the summer months."
To help meet that need, Our Daily Bread launched a new program this summer to provide healthy meals and household supplies to 42 families whose children attend three local elementary schools—Marshall Road, Cunningham Park and Louise Archer.
According to Fairfax County Public Schools, 47,874 students—more than 26 percent of the school system's total student population—received free and reduced lunches during the 2012-2013 school year.
Whetzel said the program is an extension of ODB's Food4Thought program, which began in 2011 in partnership with concerned parents at Marshall Road Elementary School. Volunteers created packages of non-perishable food and drinks to send home each weekend with 19 children in the school who participated in the federal food subsidy program. Volunteers collected donations within the school and supplemented it with food from Our Daily Bread's Vienna Pantry.
"This new partnership with Marshall Road is successful because there is a champion within the school," Whetzel said. "If there is not a willing social worker and PTA, it cannot work. We applaud Jean Wyman and the PTA for seeing the need in their school and reaching out to ODB to make this work."
"What makes the summer program unique is that it addresses a problem that schools participating in the weekend program have been trying to figure out," said Christina Garris, food manager with ODB. "The social worker, Jean, and their strong PTA is the reason they felt they could attempt trying the summer program."
Our Daily Bread is also working with Daniels Run Elementary School in Fairfax City, and hopes to expand Food4Thought and its summer extension program to more local schools as they gain more funding, community support and resources.
"We welcome working with as many schools as request our assistance. We can help them get started by explaining the process," she said.
For more information on Our Daily Bread's programs, go to www.odbfairfax.org. To donate to the Vienna food pantry, contact Christina Garris at 703-273-8829.