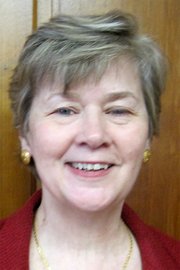 Thanks to the generosity of BB&T Bank, Senior Services of Alexandria will end its 2012/2013 Speaker Series with a special event focusing on "Protecting Against Identity Theft and Fraudulent Schemes." This event will be held on Wednesday, June 12 from 9:30 a.m. – noon at the Charles Beatley Central Library at 5005 Duke Street in Alexandria.
"Seniors are far too often the targets of fraudulent schemes and knowing what to look out for can help prevent falling prey to schemes that seem above board to the average person," said Janet Barnett, SSA's executive director. "We are fortunate that BB&T is sponsoring this event and is working with our city's Police Department to provide this important information."
BB&T Bank and the Alexandria Police Department will lead a conversation about how seniors can protect themselves against this growing problem. You'll have the opportunity ask questions about this topic as well as talk to panelists from all seven of the 2012/2013 Speaker Series events. If you missed any of SSA's previous speaker series, you'll be able to get information and get your questions answered on topics including: Caregiver Support; Employment and Volunteer Opportunities; Heart Health and Fitness for Seniors; Maintaining Memory and Coping with its Loss; Retirement Planning and Long Term Care — what everyone needs to know.
The event is free and a light breakfast will be served. Seating is limited, so RSVP online at www.seniorservicesalex.org or call 703-836-4414, ext 10.
Also, save the date for Senior Citizens Law Day 2013, Saturday, Oct. 19 at First Baptist Church, 2932 King Street, Alexandria. SSA co-sponsors this event with the Alexandria Bar Association that brings together experts to provide valuable information about aging-related issues that will have an impact on everyone.