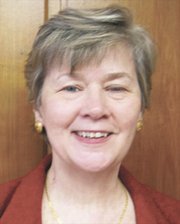 Alexandria — Last June, Senior Services of Alexandria ended our second annual Speaker Series with a discussion about local scams targeting seniors. Ever since, I seem to hear more and more stories from friends and neighbors about someone who has been the victim to this type of predatory behavior. So I guess it shouldn't have come as a surprise when we received one of those "too good to be true" calls at home last Saturday. The recorded message promised that the Affordable Health Care Act entitled anyone over 60 to receive a $3,000 cash food benefit and a free life alert system. All I had to do was "press 1" to get started!
Fortunately, I remembered learning that just pressing "1" would send me into a maze of scam artists, waiting for someone to identify themselves as a senior willing to listen to their latest scheme. Thanks to the information shared at SSA's June event, I avoided being a victim — this time. Unfortunately, seniors are often the targets of many other types of fraudulent schemes, some far more sophisticated than the one I experienced. That's why SSA and the Alexandria Bar Association decided that the focus of our third annual Senior Law Day would be how to "Avoid Scams —Don't be a Victim!"
This free session is open to the public, and will take place on Saturday, Oct. 19 from 8:30 a.m. – 12:15 p.m. at First Baptist Church, 2932 St. in Alexandria. Local law enforcement, legal and financial experts will discuss the diverse frauds, scams, identity theft, financial abuse and other schemes targeting seniors and others. Experts from the Commonwealth Attorney's Office, Alexandria Police Department, AARP, the US Postal Inspection Service, and Sensei Enterprises, a computer security company, will inform attendees about these various schemes and give tips and tools to avoid becoming a victim. Eleanor Blayney, a certified financial planner with the Consumer Fraud Protection Board, will highlight the industry response to some of the more egregious financial abuses. Her book, "Consumer Guide to Financial Self-Defense," will be available at the event to all attendees for free.
To register for Senior Law Day online, go to www.seniorservicesalex.org or call Senior Services at 703-836-4414, ext 10. Light refreshments will be served and there is ample free parking.