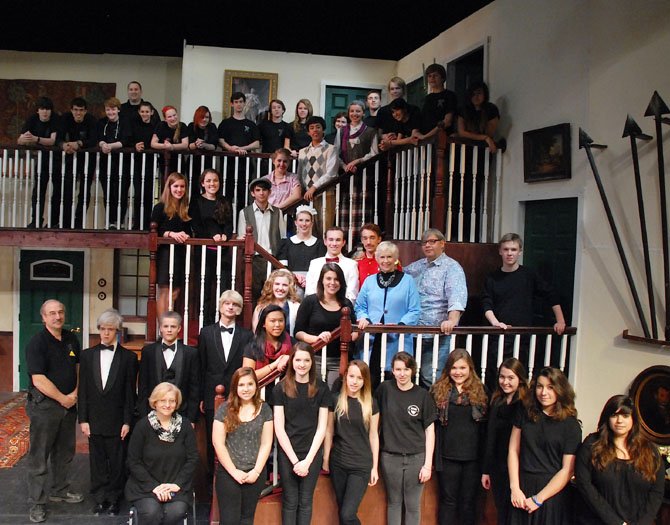 Area schools garnered a variety of awards at the 14th annual Cappies Gala, Sunday night, June 9, at The Kennedy Center in Washington, D.C. Bishop Ireton High School won two Cappies.
Robinson Secondary captured the Best Musical honor for "Hairspray," and Madison won the Best Play award for "Lend Me a Tenor."
Bishop Ireton's victories were in the Props and Special Effects categories for "Something's Afoot." The props crew consisted of Abby Giuseppe, Angelica Miguel, Lilly Najafzadeh and Hannah Johnson.
"Oh, my gosh; I'm ecstatic and so happy," said Giuseppe, a sophomore. "It's one of the best things that ever happened to me, and I'm so proud of my team."
Andy Santalla, AnnaLin Woo and Alex Caraballo were equally excited about their Cappie for Special Effects. "I'm in shock," said Santalla. "I promised myself, my freshman year, I'd someday win a Cappie, and now I did. It's pretty cool."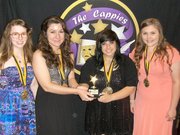 Woo said the show "really showcased the crew so people could see what we can do. We had a bomb that went off, a spear came down and strangled someone and a vase ate somebody."
Caraballo said it was great to win. "Andy forced me to make that promise with him, and now we've won a Cappie together," he said. "I'm really happy for our entire cast and crew and everyone involved in B.I. drama."
The Cappies, "Critics and Awards Program," is a program through which high school theatre and journalism students are trained as critics, attend shows at other schools, write reviews, and publish those reviews in local newspapers.