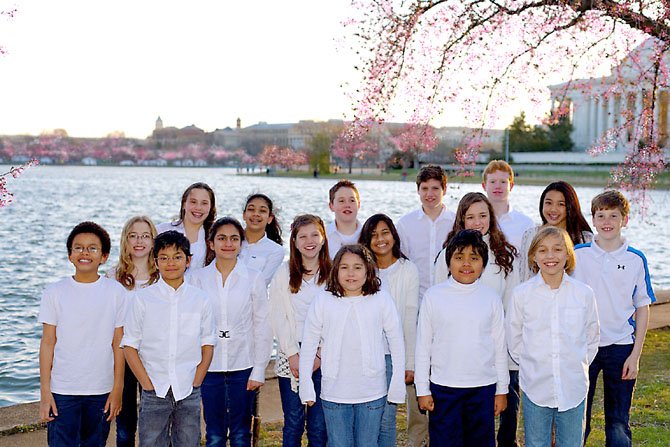 Great Falls — Several Great Falls Elementary students will be spending the first part of their summer vacation in Japan, as part of an exchange program. While on the trip, they will visit various locales in the country, including a visit with Prime Minister Shinzo Abe.
"I know there will be huge cultural differences, and that's what I'm most excited to learn about," said sixth grader Sophie Fouladi. "I'm also looking forward to seeing so many different cities."
The students have been learning about Japanese culture and the language since they were in first grade, as part of Great Falls Elementary's Japanese Immersion Program.
Sixth grader Marisa Mihori said she is excited to go shopping.
"I want to see what's popular there," she said. "I've heard that Ginza is one of the biggest shopping areas around."
Ford Rainey, a sixth grader, also said he's looking forward to the shopping.
"I want to see the multimedia signs they have, and look at the electronics that are the top of the line there, technology we won't even see for a few years," he said.
Students will be spending four days of their trip staying with Japanese families. Japanese students took part in the exchange program with Great Falls sixth grader Tatiana Ahmed and her family have hosted a Japanese student as part of the exchange program, and is looking forward to the role reversal.
"It was really fun hosting a student last year, they brought us lots of gifts, and I learned a lot," she said.
Other students are interested in some of the facilities that can't be found in America.
"In the cities they have big racks of electric bikes, which is something I've never seen before," said Laura Warington, a sixth grader. "And they have parking garages in the city that aren't like what we have here. My dad looked them up and showed them to me, and I really want to see them in person."
Sonia Toloczko and several of her classmates are looking forward to seeing the square watermelons grown in Japan, having only seen them before in pictures.
For sixth grader Hana Bett, this won't be her first trip to Japan.
"My grandparents live there, so I've gone almost every year, except for when they had the tsunami," she said. "I love the food and culture, and I'm excited to share that with my classmates. Everything is different, it changes year to year, I can't wait to see what's popular now."
Nick Hodge says he's looking forward to speaking the language he's been learning for the past few years with native speakers.
Abe visited Great Falls Elementary in October 2010, to help them dedicate their Japanese Garden.
"Great Falls Elementary School and Japan have a very special relationship," he said during his visit.