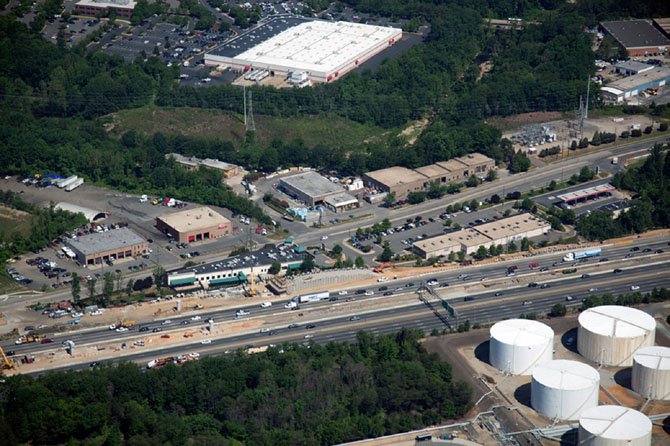 As the construction on the 95 Express Lanes project increases over the summer, motorists traveling to Virginia Beach, the Outer Banks in North Carolina as well as other points south should be aware that the HOV lanes will be closed overnight on weekdays and occasional weekends throughout the summer, and there will be intermittent lane closures overnight for steel erection and other work, making travel on the general purpose lanes challenging. In addition to the 95 Express Lanes project, there is also a shoulder improvement project underway on I-95 in Prince William County and a BRAC-related ramp work from the HOV lanes to the Fort Belvoir North Area that may impact travel.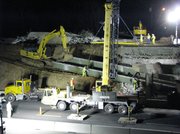 "We are working hard to minimize impacts to the travelling public, however, lane closures on 95 are unavoidable during certain times in order to accommodate construction and protect the safety of drivers and workers alike," said John Lynch, Regional Transportation Program Director.
Drivers can expect:
Daytime lane closures during non-peak travel times.
Possible extended closures of existing HOV lanes, during overnight hours and on weekends.
Multiple lane closures during overnight hours, including intermittent traffic stoppages.
Complete closures on I-95 (one direction at a time) and detours of all traffic to Route 1 during overnight hours to accommodate steel girder lifts, which cannot be done with live traffic underneath.
Limited shoulder access.
Increased heavy truck traffic entering and exiting the work zones along the median of I-95.
To find the best times to travel, log on to the Virginia Megaprojects website www.vamegaprojects.com and sign up for lane closure alerts. Know Before You Go is the key phrase and VDOT advises checking out www.VA511.org.
Other VDOT Projects in Fairfax County
The $1.5 billion transportation improvements along I-95 are not the only road construction project going on in Northern Virginia. In late May, crews put the finishing touches on the Fair Lakes Parkway overpass making travel on the Fairfax County Parkway and Government Center Drive easier and less stressful. There will be nighttime paving continuing into mid-July, but that will be the last work impacting traffic in that area. It will be fully completed in October 2013.
Also over in northern Fairfax County, Route 50 is being widened from Route 28 to Poland Road in Loudoun County. There are lane closures associated with this project as well, and the completion date is 2014.
In the southern part of the county, the U.S. Army, FHWA, VDOT and Fairfax County are constructing Mulligan Road, an east-west road connecting Telegraph Road and Richmond Highway, just south of Hayfield. This road is needed in this area after the previous connection from Telegraph Road to Richmond Highway was closed after 9/11.
Part of this project is to widen Telegraph Road, from Beulah Road to Hayfield. The Telegraph Road construction includes:
Four travel lanes and appropriate turn lanes
Dedicated on-road bicycle lanes
Raised, curbed medians
Landscaping.