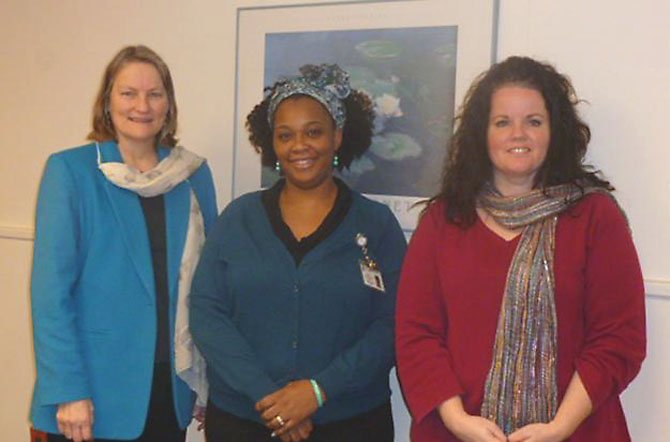 Torria Baker has been selected as the new director of United Community Ministries' Bryant Early Learning Center. Baker joined the Center in May 2012 as assistant director and has been serving as acting director since October 2012.
UCM's Bryant Early Learning Center (www.bryantearlylearningcenter.org) is an early care and learning program in Alexandria. Since 1986, the Center has provided full-day early childhood education that meets the learning, social, and emotional development needs of children ages 6 weeks to 5 years, many of them low-income. The center provides a full-time child development specialist to screen and assess children and to identify any delays early, so they can be recognized and treated.
Baker is a member of the National Association for the Education of Young Children (NAEYC). Prior to joining UCM, she taught a mixed-age class of 3- to 5-year olds at the NAEYC-accredited Inova Mount Vernon Hospital Child Care Center in Alexandria. She graduated summa cum laude from Northern Virginia Community College with her associate of applied science degree, majoring in Early Childhood Development. She plans to continue pursuing higher education in the field.
Baker was recognized in 2010 for her excellence as a preschool educator by the NAEYC. She was featured on the cover of the April/May2010 issue of NAEYC's Teaching Young Children (TYC) magazine.