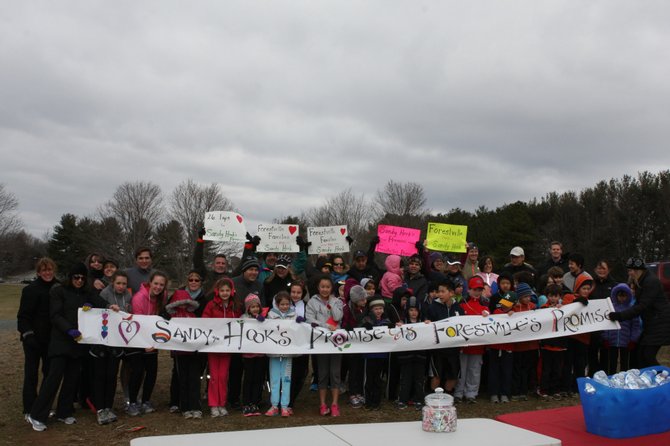 The gray skies, frigid temperatures, and howling winds were not enough to deter 100 people from coming out to honor the Sandy Hook victims last Sunday, March 3, at Lake Fairfax Park as they ran and walked 26 laps for each of the lost lives.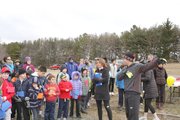 Clare and Chris Girolamo wanted to do something after the Dec. 14 massacre at Sandy Hook Elementary in Newtown, Conn., to show support for the community and to advocate for changes to prevent future tragedies. Through their running program "Yes You Can" and their children's school, Forestville Elementary, they sponsored a lap-a-thon at the Water Mine parking lot. Friends, neighbors and families came from Reston, Great Falls, Fairfax, Alexandria and Bethesda to participate.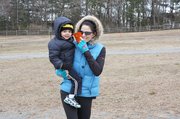 Children got sponsors for the number of laps they ran as well as flat donations. The runners and walkers raised $2,000 and all proceeds went to the Sandy Hook Promise organization, a non-profit started by some of the parents and other members of the Newtown community.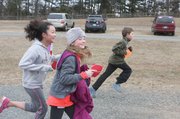 Girolamo read the Sandy Hook Promise's Mission and then the runners/walkers took off. All of the children, ranging in age from 5 to 16, ran all 26 laps (totaling 3.2 miles) and some even more. Many of their parents joined them running or walking.
"This was more than just a fundraiser. This was an opportunity for a community to get together and acknowledge another community's heartbreak and devastation. It was a chance for us to honor those 26 beautiful lives," Girolamo said.
For more information about The Sandy Hook Promise Organization, go to www.sandyhookpromise.org.