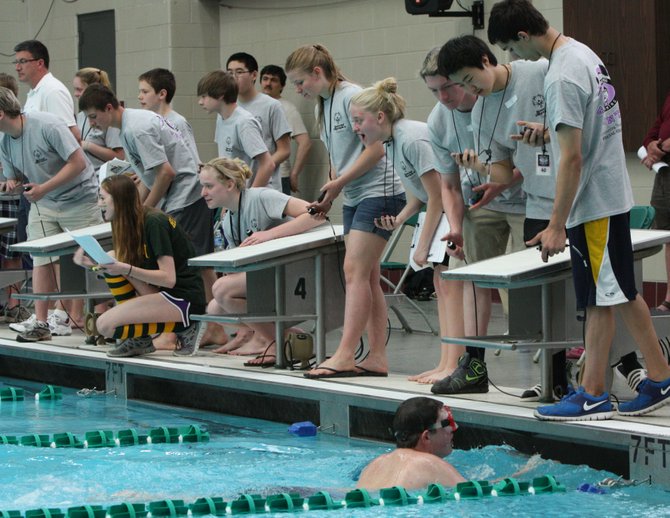 More than 130 swimmers, parents and friends of the Potomac Marlins USA Swimming year-round swim team volunteered April 28 to host the Northern Virginia Special Olympics Swim Meet held at George Mason. They came from all over the county for the Marlins' 17th year hosting this meet which brings together athletes throughout the greater Washington, D.C. metropolitan area.
Photo Gallery
Special Olympics Swim Meet at GMU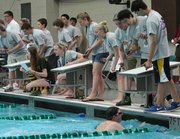 Click Photo for Flash
Students from Paul VI High School in Fairfax, Chantilly High School, Lake Braddock Secondary School; and high school swimmers who practice at Cub Run Facility in Chantilly were among the Fairfax County students volunteering at the event.
Bill Marlin, head coach of the Potomac Marlins, and Barry Marlin, team manager, were both college swimmers and started this team to bring the joys of swimming to young people. "This meet is the highlight of our season, " said Marlin. "The joy on the faces of these amazing athletes inspires our team members to not only work towards their goals, but to give something back to this incredible sport."
Special Olympics athletes compete in freestyle, backstroke, breaststroke, butterfly and individual medley as well as relays. This meet serves as a qualifier for the state meet later this year.