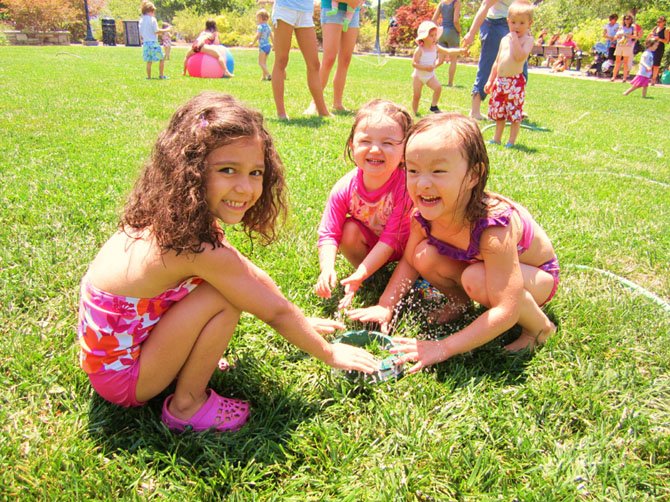 2013 Concert Schedule
Summer on the Green concerts are a series of free performances presented by the Town of Vienna and its sponsors. All performances are held at 6:30 p.m., unless otherwise noted, on the Vienna Town Green, 144 Maple Ave. E. Bring chairs or blankets for the lawn. No alcoholic beverages are permitted and pets' presence is discouraged.
May 31, Veronneau—acoustic world jazz;
June 2, Tommy Lepson Band—blues;
June 7, Vienna Idol;
June 9, Randy Barrett and the Barretones—bluegrass;
June 14, Four Star Combo—rockabilly;
June 16, Fat Chance—rock;
June 19, Rocknoceros—sponsored by Vienna Moms, Inc. and Whole Foods;
June 21, Andrew Acosta and the Old-Time String Band;
June 22, Open Mic;
June 23, The Tonics—rock, sponsored by Georgen Scarborough Associates, PC;
June 26, Mr. Gabe—sponsored by Cuppett Performing Arts Center;
June 28, Sarah Bennett Swanner—soulful blues, sponsored by Michele Dandrea-Stanley Smith Barney, LLC;
June 30, Richard Walton Group—jazz;
July 10, Peter McCory One Man Band—Cuppett Performing Arts Center;
July 12, Difficult Run Jazz Band;
July 14, Annandale Saxophone Ensemble;
July 19, Annapolis Bluegrass;
July 20, Open Mic Night;
July 21, Vienna Community Band;
July 28, Village Jazz Band—sponsored by Tysons Corner Center;
August 2, Clarence Buffalo—soulful blues;
August 4, SoHo Down—country;
August 9, The Kingsley Winter Band—rock, sponsored by Dr. Allen Garai-Garai Orthodontic Specialists;
August 10, Open Mic;
August 11, Wayne Tympanick—jazz/dixieland;
August 16, U.S. Navy Band Cruisers;
August 18, Bill Emerson and the Sweet Dixie Band—bluegrass.
If inclement weather threatens, call the weather line at 703-255-7842 or the Vienna Community Center at 703-255-6360 two hours before the event for cancellation information.
Every Friday and Sunday evening—and summer Wednesday—free concerts liven up the Vienna Town Green. Sponsored by the Town of Vienna's Parks and Recreation Department and local businesses and individuals, the concerts feature local musicians and special guests, including the armed forces bands.
The Green fills with families, couples and friends, and picnics on the lawn are common. Children dance around the stage and neighbors meet up.
Kiddie-rock favorite Rocknoceros kicks off the children's performance series on Wednesday, June 19.
The Concerts on the Town Green kicked off on May 10 and continues through the summer. If inclement weather threatens performances, check the Parks and Recreation weather hotline at 703-255-7842 or the Vienna Community Center at 703-255-6360 two hours before the event for cancellation information. Check the Town's Facebook page at https://www.facebook.com/TownofViennaVA for concert updates.
*Vienna Idol finals—June 7 on the Vienna Town Green feature some of the area's most ambitious talents. In its second year, Vienna Idol raises funds on behalf of the Kristin Kyllo "Think Big" Memorial Scholarship, handed out to a James Madison High School senior who embodies the qualities that Kristin embraced. In 2012, Vienna Idol raised $5,000 on behalf of the fund. Caffe Amouri, in partnership with Whole Foods Vienna, The Business Bank, PostNet and Vienna Smiles Dentistry, opens Vienna Idol finals to the public on Friday, June 7. The 2013 Vienna Idol is "people's choice." The finalist who garners the highest number of votes—represented by $1—wins the title.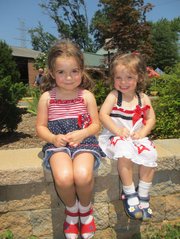 *"Summer Stories and Sprinklers"—June 26 through Aug. 7. "Summer Stories and Sprinklers" runs each Wednesday, at 1 p.m. to about 2:30 p.m.
On the lawn at Vienna's original one-room library, located on the grounds of the historic Freeman House, Vienna Parks and Recreation hosts story and music time, followed by sprinkler-time. Parks and Rec turns on its sprinklers disbursed throughout the Town Green—the lawn has to be watered, anyway—for children to run through. The sprinklers are on until about 2:30 p.m. or a bit later.
The Freeman House is at 131 Church St. N.E.
The program is free. Children might want a towel or blanket to sit on. The towel serves double-duty.
*Independence Day Festival and Fireworks—July 4th Festival and Fireworks, Thursday, July 4.
For a small-town Independence Day celebration, look no further than your local small town, Vienna. The festival, clustered around the Vienna Community Center and adjacent fields and streets, begins at 11 a.m. and runs to 4 p.m.
Main Events:
Noon presentation of Colors, Vienna Police Honor Guard
11 a.m.-12:15 p.m. Vienna Community Band
11 a.m.–4 p.m. Arts and Crafts, Chili Cookoff, Antique and Classic Car Show and Inflatables.
First-ever Town of Vienna July 4th Pooches on Parade, co-sponsored by The Hope Center. Noon registration at the gazebo; 1 p.m. Pooch Parade on infield of the festival. Pets are invited to come in patriotic costume. The event is free and open to all pet friends.
Kids Craft Corner runs 2 to 3 p.m. The Craft Corner is free and open to children of all ages.
Oldies performed by Ron Moody and the Centaurs runs from 12:15 to 4 p.m. on the Cherry Street stage across from the gazebo.
And beginning at 7 p.m., live entertainment at Yeonas Park, featuring the music of Fat Chance. At 9:15 p.m. at Southside Park, the town's pyrotechnic extravaganza begins—fireworks to light the sky as they whistle and pop.
Seating is available at Yeonas Park and the Little League concession stand will be open. Some seating will be available near the playground at Southside Park.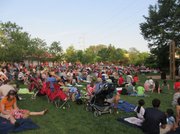 *Late June through mid-August—Town of Vienna-sponsored day camps for children.
Vienna's Parks and Recreation department has dozens of diverse summer camps for kids as young as 4 years old, and up to the early teen years. There's something for every kid's inclination, talent and amusement.
There's baseball camp, there's infield camp and pitchers and catchers camp. There's football camp, basketball camp, agility camp, batting camp, field hockey, softball, lacrosse and, even, an all-sports camp. There's soccer camp, playground camp, tennis camp, movie-making camp and art camp.
There's also robotics/computer camp, dance camp, chemistry camp, fishing camp, Lego-engineering camp and chess camp. There's more … The extensive camp schedule runs in the Town of Vienna Parks and Recreation summer brochure. Pick it up at the Vienna Community Center or view it online at
http://www.viennava.gov/ArchiveCenter/ViewFile/Item/1085.
For information on Town of Vienna summer camps, call 703-255-6360.
*Late June through August—Culinaria Cooking School summer camp for children.
Well, yes, Culinaria runs daily cooking classes for adults and has a metro-wide following. And while kids love sports camps and computer camps during the summer months, most love good food, as well. Culinaria Cooking school runs week-long camps for children and for teens, the camps running three hours a day for one week. From Italy's Pizza Bianca and Fettuccine with Meat and Tomatoes to Little Fritters (zeppoline) with Hazelnut Chocolate Cream to the world's favorite dishes, there's a themed camp to delight any child who appreciates the creativity cooking delivers.
For times and more information on Culinaria Cooking Schools' summer camps, go to http://culinariacookingschool.com/pdf/CulinariaCatalogSummer2013.pdf. Parents can register their children online there.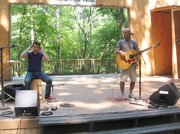 *May through early September—Wolf Trap National Park for the Performing Arts.
Wolf Trap's Filene Center summer programming runs the gamut from Tony-nominated Rock of Ages to The Tenors and Anita Baker. In between, there's swamp-romp, musical theatre, pop stars, classic pop legends, dance and rock.
Ticket prices vary from performer to seating. You can picnic before a performance but keep in mind that if you buy lawn seating, you are out in the elements during showers.
There is no surcharge for ticket purchase when bought directly at Wolf Trap box office or http://www.wolftrap.org/.
*June 27 through Aug. 10—Children's Theatre-in-the-Woods, Wolf Trap National Park for the Performing Arts.
From June 27 through Aug. 10, children have access to their very own Wolf Trap concert series. Wolf Trap's Children's Theatre-in-the-Woods [TITW] features global musicians, ethnic dance and, even, Vienna's own award-winning kiddie-pop celebrity, Robbie Schaefer on Thursday, Aug. 1.
Price of tickets for children two and over and for adults are $10 each. For schedule and details, go to http://www.wolftrap.org/Education/TITW_Season.aspx.