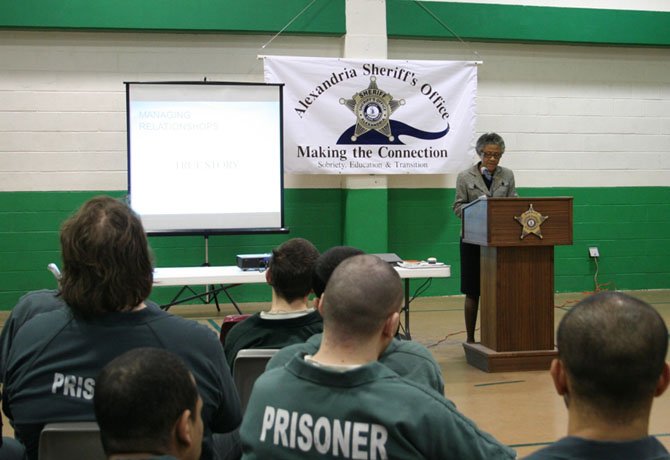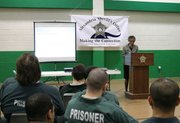 Fannie L. Allen, an expert on social and workplace etiquette and director of the Allen Etiquette Institute, gave inmates at the William G. Truesdale Adult Detention Center a special presentation on the importance of good manners and courteous communications during an hour-long program on Thursday, May 23.
In her presentation entitled "A Day for You: Communication for Building Positive Relationships in Life," Allen emphasized the significance of proper manners, treating others with respect, and being polite and prepared in the workplace. She explored several concepts for successful professional relationships and also guided inmates on introductions, shaking hands, and basic dining manners, all tools that will help inmates as they pursue employment opportunities upon their release.
Allen offered to donate her services after reading about Alexandria's inmate programs in the Alexandria Gazette Packet.
A graduate of the Protocol School of Washington, the nation's leading school of protocol, Allen also holds an MBA from Averett University. She is also a lieutenant colonel in the U.S. Army Reserve and has participated in many leadership programs in both military and civilian arenas.