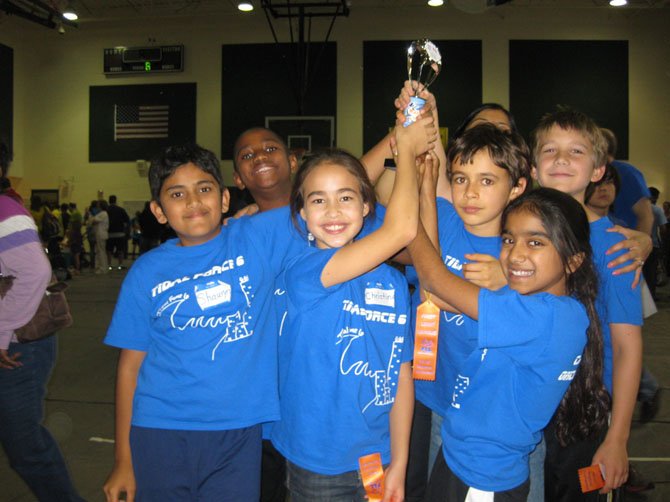 On Nov. 2, Tidal Force 6--a group of fifth graders from Louise Archer Elementary School-- captured the 1st-Place Champions Award at the 2013-14 VA-DC First Lego League (FLL) Regional Robotics Tournament held at Eagle Ridge Middle School in Ashburn. Tidal Force 6 team members are: Christopher Gardner, Max Golub, Christina Luckett, Shaurya Saran, Ben D'Haiti, and Vani Subramanian.
At each FLL Robotics Regional Tournament, one 1st-Place Champions Award is given to the Division 1 (ages 9-11) team that demonstrates high levels of excellence and innovation in the following judging categories: Robot Design; Research Project involving this year's theme of Nature's Fury; Robot Performance; and Core Values including teamwork.
Now, Tidal Force 6 advances to the VA-DC FLL State Championship Tournament to be held on Dec. 7-8 at Harrisonburg, Va. in cooperation with James Madison University. Tidal Force 6's coach is Mrs. Shalini Saran, who is assisted by co-coaches Beverly Jurenko and Elena Strukova Golub.