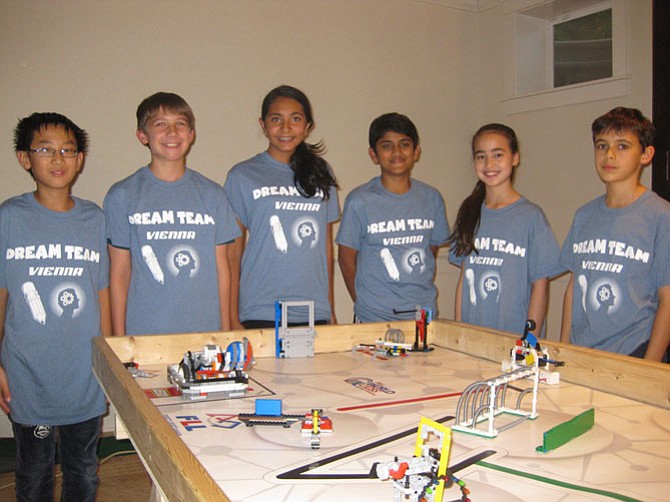 At the recent First Lego League VA/DC Robotics Championship Tournament, a team of sixth graders, named Dream Team Vienna, won the FLL Championship Research Project Award.
Dream Team Vienna teammates are: Shaurya Saran, Christina Luckett, Max Golub, David Pan, Christopher Gardner and Gwen Setia.
The state-level Robotics Research Project Award recognizes the outstanding robotics team that utilizes diverse resources to formulate an in-depth and comprehensive understanding of the problem they have identified. This year's FLL theme was "Learning Unleashed."
Dream Team's research identified and addressed the need to narrow the achievement gap with respect to the subject of U.S. History. In particular, Dream Team's research solution included the formulation of an online game that aims to make U.S. History more engaging to all students, including English-as-a-Second-Language learners.
Dream Team had earned a berth at the VA/DC Championship Tournament because they had won the first-place Robot Performance Award and the first-place Grand Champions Trophy—for excellence in all of the judged categories of Robot Design, Robot Performance, Research Project, and Core Values/Teamwork-- at the previous Regional Tournament at the U.S. Patent and Trademark Office, Alexandria.