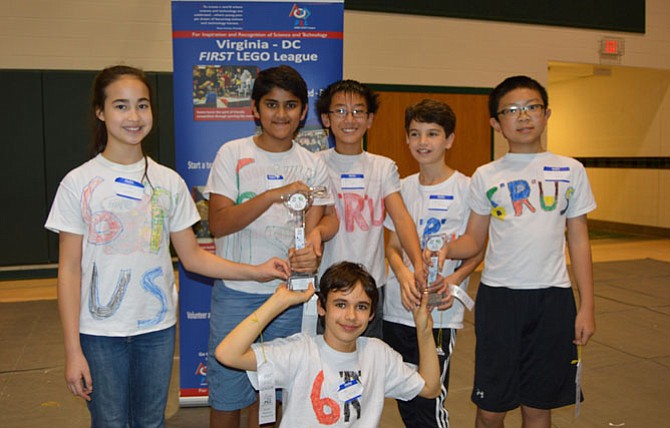 A Vienna team of five seventh graders and one sixth grader, self-named "6 R US," captured the first-place Robotics Champions Trophy for overall excellence and the first-place Robot Performance Award at the recent First LEGO League Robotics Regional Qualifying Tournament held in Ashburn.
6 R US members are: Shaurya Saran; Christina Luckett; Max Golub; Alexander (Sasha) Pasmanik; David Pan; and Anthony Wang. They won the First-Place Champions Trophy for excelling in all of the judged categories: Robot Design; Robot Game; Research Project; and Core Values Teamwork.

Also, the 6 R US Team won the First-place Robot Performance Award because they were the top-scoring team in division 2 at the Ashburn Regional Tournament. Their team score of 456 was the highest division 2 score at the tournament. Now, the 6 R US Team advances to the FLL VA/DC Championship Tournament to be held at James Madison University in December.