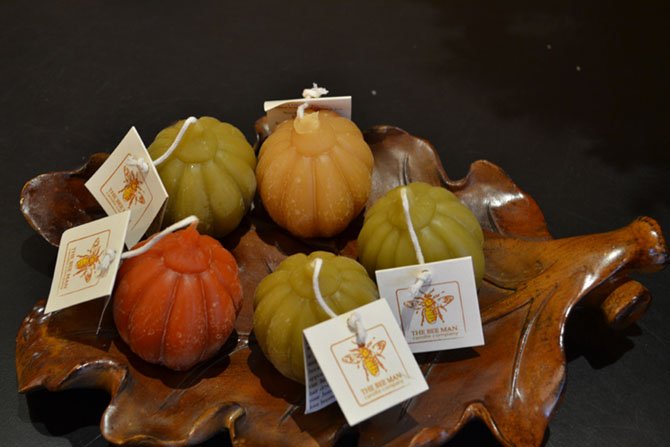 When Thanksgiving kicks off the holiday season next week, it will mean an onslaught of house guests for some. Local style gurus offer simple ideas for getting your home ready for visits from friends and family.
"There's nothing like leaving someone's house after a stay and feeling as though you were staying at a special place," said Ann O'Shields, of The Next Egg in Fairfax. "Easy touches can make a house guest feel as though you've really prepared for their arrival, are pleased they've chosen to visit and stay with you and help them enjoy their visit."
In addition to towels, washclothes, linens and blankets, toiletries can make guests feel welcome. Fragrant lotions and soaps should not be overlooked. Angela Phelps, owner of Le Village Marché in Arlington, recommends "big blocks of Savon de Marseille. French soaps made in the Marseille region of France are a nice touch," she said. "They come in scents such as lavender, rose and verbena."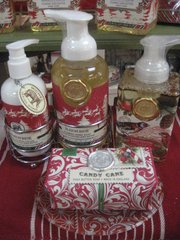 Courtney Thomas, of the Picket Fence in Burke, also suggests "stock[ing] the bathroom with luxurious soaps and lotions in holiday fragrances. Foaming soaps are very popular as are the bar soaps with matching dishes. They come in beautiful packaging, which adds a touch of the holidays."
Even though many guests expect to live out of a suitcase during short holiday visits, experts say clearing out closet space and providing extra hangers will not only make guests feel welcome, it will keep the guest room looking neat.
"It is very important is to make sure your drawers and closets have adequate space for your guests to unpack and put their clothes," said O'Shields. "Make sure you have at least one open drawer and a set of five to ten hangers available."
Clear out nonessential items so that guests have an adequate area in which to relax. "If your space has toys and other items that make them feel as if they are intruding on someone else's space, remove them and place in the garage or storage for the duration of the visit," said Sallie Kjos, of GreyHunt Interiors in Chantilly.
In addition to gift baskets, visitors might find books, magazines and maps useful: "Put together a little goodie basket with holiday treats," said Thomas. "Some cocoa with peppermint stirrers along with some festively wrapped candies make a great welcome basket for guests."
Candles or diffusers placed on a bedside table are a chic way to welcome guests as well. "One of my favorite scents is Roland Pine," said Phelps. "It is really fresh and clean and not too overpowering. Another nice touch is a carafe and a glass for water on a nightstand."
Amy Rutherford, of Red Barn Mercantile in Alexandria, also suggests a scented candle by the bedside as well as wine glasses and a bottle of wine or carafe of water. "Turkish towels stacked on a chair with some nice soap would be really nice, too," she said. "A bouquet of flowers in the room would also be a nice touch."
"For an added bonus, stick a treat on their pillow," said Kjos. "This will make them feel very welcomed and comfortable in your makeshift guest room."