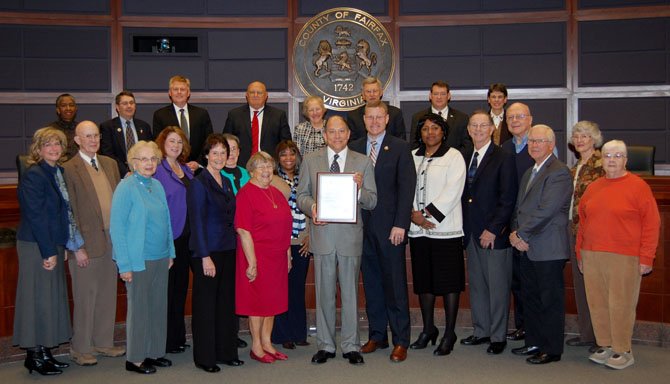 On Tuesday, Nov. 19, Greenspring was recognized by the Fairfax County Board of Supervisors for 15 successful years in Fairfax County. Greenspring celebrated the community's 15th anniversary on Nov. 17 and is now home to nearly 2000 residents and the workplace of nearly 1000 staff members.
Lee District Supervisor Jeff McKay brought forth the matter to the Board on Tuesday to recognize the community. "I'm proud that Greenspring chose to locate in Lee District—we benefit tremendously from its presence," said McKay. "Greenspring residents take civic responsibility very seriously. They actively volunteer and can always be counted on to support our local civic events. "
"We truly appreciate this special recognition and are thankful for the continued support from Fairfax County," said Robin Gliboff, Greenspring's Executive Director. "We've had a wonderful 15 years and look forward to continuing to provide an exceptional lifestyle for all who call Greenspring home."
More than a dozen Greenspring staff members and members of the Resident Council were on hand for the recognition ceremony at the Fairfax County Government Center.
Additional information about Greenspring can be found at www.ericksonliving.com.