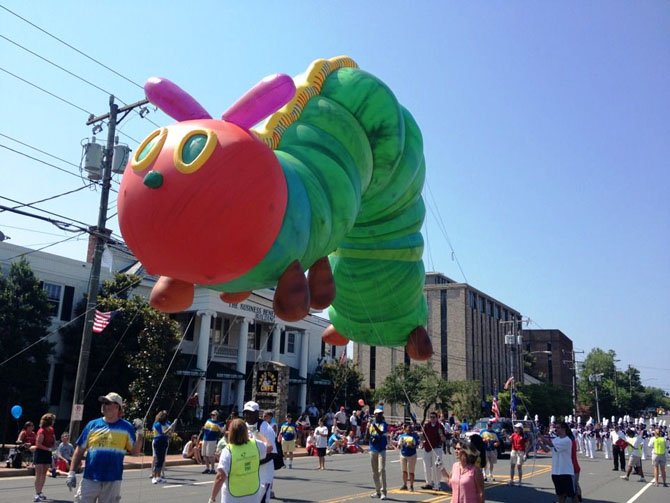 Crafts, children's activities, rides, music and food will fill the downtown Fairfax streets during the Fall Festival from 10 a.m. to 5 p.m. on Oct. 12 (Rain date: Oct. 13). Entry is free, fees are charged for various rides and children activities.
The City of Fairfax has redesigned the activities of Fall Festival. The city will be closing University Drive from North Street to Armstrong Street and also Armstrong Street from Chain Bridge Road to University Drive. Main Street from West Street to East Street and Sager Avenue from Chain Bridge to East Street will remain closed as in previous years. These roads will be closed to vehicular traffic during the festival.
Over 400 juried crafters from around the region will sell handmade wares, such as vases, wind chimes, quilts, dolls and toys, jewelry, woodcrafts, needlework and photography. Booths and displays line both sides of University Drive, Main Street and Sager Avenue.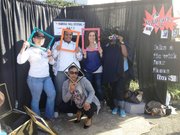 Children's activities throughout the festival include musical entertainment, pumpkin painting, crafts, amusement rides, pony rides and a petting zoo. The Children's Stage features School of Rock (10 a.m.), Turley the Magician (11:45 a.m.), Mr. Knick Knack (12:45 p.m.), Blue Ridge Wildlife Center (1:45 p.m.), Rocknocerus (3:15 p.m.) and Blue Sky Puppet Theatre (4:30 p.m.).
The Main Stage, located on South Street near University Drive, will feature live music from 11 a.m.-5 p.m. Main Stage entertainment includes: The Reflex (the ultimate '80's Tribute Band) from 11 a.m. to 2 p.m. and Scythian (rousing and raucous Celtic and world music) from 2:30-5 p.m. The Octoberfest beer garden and main food court is in the same area.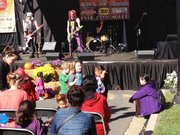 New this year: The All-American Lumberjack Show & Interactive Lumberjack Camp sponsored by JL Tree Service will be held throughout the day for festival goers to cheer on professional lumberjacks as they compete in 11 different events. See everything from axes, modified racing chainsaws, water events and crosscut saws to audience participation. Showtimes: 11 a.m., 1:30 p.m., 4 p.m. Camp: 2 p.m.
Also new this year: The Country Stage will feature The Morrison Brothers.
The Festival Stage at Old Town Hall throughout the day, features Main Street Band and CAISO Steel Band and more, with the Fairfax Art League Gallery open all day.
Check www.fairfaxfallfestival.com or for more details or call 703-385-7858.