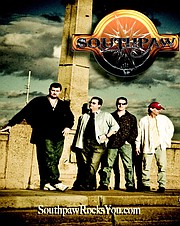 Food, crafts, music, children's activities, carnival rides and even a lumberjack show – they're all part of the upcoming Fairfax Fall Festival. The 39th annual festivities are slated for this Saturday, Oct. 10, from 10 a.m.-5 p.m., (rain date, Oct. 11) in downtown City of Fairfax.
Hundreds of artisans will offer their work all along University Drive, Main Street and Sager Avenue. Items include woodcrafts, pottery, baskets, jewelry, dolls and toys, quilts, photography, paintings and needlework.
Also popular each year is the All-American Lumberjack Show and Interactive Lumberjack Camp on Armstrong Street in front of City Hall. Sponsored by JL Tree Service, professional lumberjacks will compete throughout the day in 11 different events.
Showtimes are 10:30 a.m., 12 p.m. and 3:30 p.m., with a 1:30 p.m. camp. There will be axes, modified racing chainsaws, water events, crosscut saws and audience participation. Different events are offered at each show.
Festival food choices include chicken, barbecue, burgers, fries, crab cakes, Thai food, kettle corn, ice cream and pie. There will be two food courts – at University Drive and Sager Avenue, and at University Drive next to the SunTrust Bank parking lot at 4020 University Drive. Carnival rides, in that same parking lot, will run until 7 p.m. Also on tap are beer gardens, a business expo and four entertainment stages.
There will be open houses at Fire Station 3, 4081 University Drive, 10 a.m.-5 p.m., including Sparky's Harvest Bash, educating children on fire safety, and the City of Fairfax Museum and Visitor Center, 10209 Main St., 9 a.m.-5 p.m. Also welcoming visitors are the Ratcliffe-Allison House, 10386 Main St., 10 a.m.-4 p.m.; and Historic Blenheim and Civil War Interpretive Center, 3610 Old Lee Highway; gallery and interpretive walking trail, self-guided tours, 12-4 p.m., and historic house (first floor) and guided tour at 1 p.m.
*The Children's Stage on University Drive will be in the parking lot next to the Old Fire Station No. 3 Restaurant. Entertainment: 10:15 a.m., Blue Sky Puppets; 10:45 a.m. and 12:30 p.m., Bert the Nerd; 11:15 a.m., Mad Science; 1:15 p.m., Groovy Nate; 2:15 p.m., Reptiles Alive!; and 3:30 p.m., Sophia Music Studio.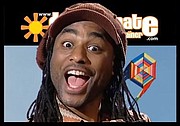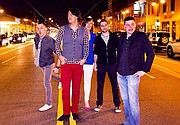 *The Main Stage and beer garden is at South Street and University Drive. Performing are White Ford Bronco (an all-90s band), 11 a.m.-1:30 p.m., and Bruce in the USA (a musical history of Bruce Springsteen & The E Street Band), 2:30-5 p.m.

*The Country Stage and beer garden, at Armstrong Street and University Drive, features SouthPaw (Southern rock/country music), 11 a.m.-1:30 p.m., and Harley Boone (kickin' country music), 2:30-5 p.m.

*The Festival Stage, at 3999 University Drive (Old Town Hall), hosts: 10:30 a.m., Happy Feet Cloggers; 12 p.m., Main Street Community Band; 1:30 p.m., Fairfax Children's Chorus; 2:30 p.m., NVJCC Dance; 3:30 p.m., Shepherd's Pie Irish Ceili Band; and 4:30 p.m., Andrew Acosta & Friends.
Parking is at The Judicial Center parking garage B on Page Avenue and the Old Town Village parking garage (Chain Bridge Road between Whitehead and North Street). Or take shuttle buses from Fairfax High School and GMU. Handicapped parking is at City Hall, 10455 Armstrong St. (accessed via Chain Bridge Road), Main and East streets, 4041 University Drive and Old Town Village parking garage.
For more information, call 703-385-7858 or see www.FairfaxFallFestival.com.