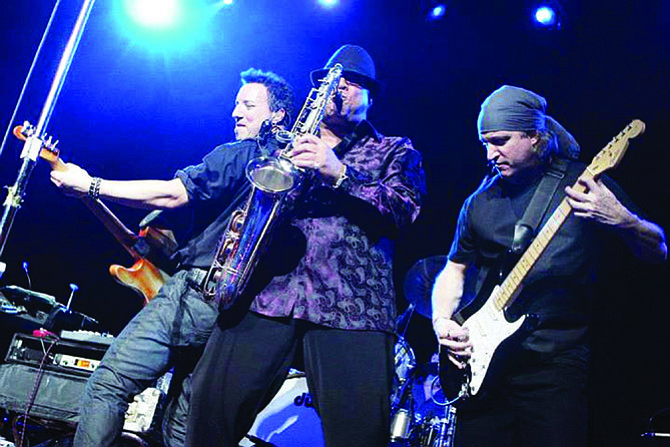 Come one, come all to the 39th annual Fairfax Fall Festival. It's set for Saturday, Oct. 10, from 10 a.m.-5 p.m., (rain date, Oct. 11) in downtown City of Fairfax and promises fun for everyone.
The streets will be filled with craft vendors, food, live entertainment, children's activities and carnival rides. Although there are fees for some of the rides and children's activities, entrance to the festival, itself, is free.
"The event is great because people of all ages can come enjoy arts and crafts, and we've aggressively added bands and music to attract younger members of the community," said Mayor Scott Silverthorne. "It's an opportunity to see your friends and neighbors and celebrate the start of fall. With our restaurants and many food vendors, make sure you come with a big appetite."
Crafts booths and displays will line both sides of University Drive, Main Street and Sager Avenue, where hundreds of juried fine artisans will sell their handmade works. Items will include jewelry, dolls and toys, quilts, woodcrafts, needlework, pottery, vases, wind chimes, paintings and photography.
Food offerings – from booths as well as specialty food trucks – will include burgers, fries, chicken, barbecue, crab cakes, Thai food, kettle corn, ice cream and pie. There'll be two food courts; one will be at University Drive and Sager Avenue, and the other will be at University Drive next to the SunTrust Bank parking lot at 4020 University Drive.
The carnival rides, in that same parking lot, will have expanded hours, running until 7 p.m. The fun also includes a business expo, beer gardens and four stages of entertainment.
Fairgoers may also enjoy the All-American Lumberjack Show and Interactive Lumberjack Camp on Armstrong Street in front of City Hall. Sponsored by JL Tree Service, it'll be held throughout the day, and attendees may cheer on professional lumberjacks as they compete in 11 different events. Show times are 10:30 a.m., noon and 3:30 p.m., with the camp at 1:30 p.m. People will see everything from axes, modified racing chainsaws, water events and crosscut saws to audience participation. Different events will be offered at each show.
There'll also be open houses at Fire Station 3, 4081 University Drive, 10-5 p.m., including Sparky's Harvest Bash, educating children on fire prevention and safety; City of Fairfax Museum and Visitor Center, 10209 Main St., 9 a.m.-5 p.m.; Ratcliffe-Allison House, 10386 Main St., 10 a.m.-4 p.m.; and Historic Blenheim and Civil War Interpretive Center, 3610 Old Lee Hwy.; gallery and interpretive walking trail, self-guided tours, noon-4 p.m., and historic house (first floor) and guided tour at 1 p.m.
Parking will be available at The Judicial Center parking garage B on Page Avenue and the Old Town Village parking garage (Chain Bridge Road between Whitehead and North Street). Or attendees may take shuttle buses from Fairfax High, 3501 Rebel Run, and GMU, 4400 University Drive. Handicapped parking will be provided at City Hall, 10455 Armstrong St. (accessed via Chain Bridge Road), Main and East streets, 4041 University Drive and Old Town Village parking garage.
Fall Festival sponsors include Fair City Mall, JL Tree Services, Layton Hall Apartments and Fairfax Commission on the Arts. For more information, call 703-385-7858 or see www.FairfaxFallFestival.com.
Children's Stage
The Children's Stage, at 3988 University Drive, will be in the parking lot next to the Old Fire Station No. 3 Restaurant. The entertainment lineup is as follows: 10:15 a.m., Blue Sky Puppets; 10:45 a.m. and 12:30 p.m., Bert the Nerd; 11:15 a.m., Mad Science; 1:15 p.m., Groovy Nate; 2:15 p.m., Reptiles Alive! and 3:30 p.m., Sophia Music Studio.
Main Stage
The Main Stage and beer garden, at South Street and University Drive, will feature live music from 11 a.m.-5 p.m. Performing will be White Ford Bronco (an all '90's band) from 11 a.m.-1:30 p.m., and Bruce in the USA (a musical history of Bruce Springsteen & The E Street Band) from 2:30-5 p.m.

Country Stage
The Country Stage and beer garden, at Armstrong Street and University Drive, will feature SouthPaw (Southern rock/country music) from 11 a.m.-1:30 p.m., and Harley Boone (kickin' country music) from 2:30-5 p.m.

Festival Stage
The Festival Stage, at 3999 University Drive (Old Town Hall), will host the following entertainers: 10:30 a.m., Happy Feet Cloggers; noon, Main Street Community Band; 1:30 p.m., Fairfax Children's Chorus; 2:30 p.m., NVJCC Dance; 3:30 p.m., Shepherd's Pie Irish Ceili Band; and 4:30 p.m., Andrew Acosta & Friends.