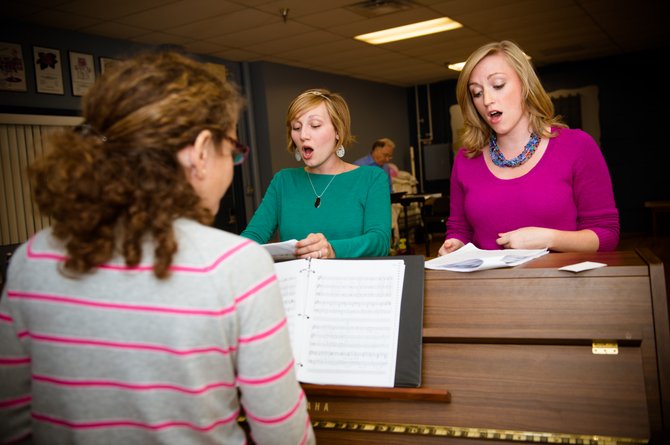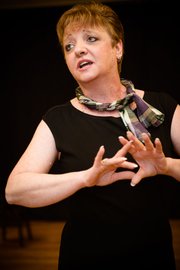 Treasured works from iconic musicals by esteemed composers and lyricists are coming to Reston's CenterStage in a premiere production. With a 30-piece orchestra on stage in full view and many talented local singers performing beloved classics, the sounds of beloved show tunes will fill the air with "A Tribute to the Music of Rodgers and Hammerstein and Andrew Lloyd Webber."
Brimming with songs from "Carousel," "South Pacific," "Oklahoma," "Evita," "Phantom of the Opera," "Cats," "Sunset Boulevard" and more, the evening is certain to transport audiences into a special nirvana.
Where and When
Reston Community Players present "A Tribute to the Music of Rodgers and Hammerstein and Andrew Lloyd Webber" at CenterStage, Reston Community Center, 2310 Colts Neck Road, Hunters Woods, Reston. Performances: Oct. 11, 12, 18, 19, 25 and 26 at 8 p.m. Matinees at 2 p.m. on Oct. 20 & 27. Tickets: $23. Call 703-476-3500 or visit http://www.reston...">www.restonplayers....
According to Music Director and Conductor Mitch Bassman, who has a long musical history in the area with local theater and the NOVA-Annandale Symphony Orchestra, the first act of the evening will be from shows by Rodgers and Hammerstein. Music by Andrew Lloyd Webber will make up the second act.

The large orchestra will include woodwinds, brass, percussion and strings as well as synthesizers, guitar and electric bass.
"Many of our musicians are either private music teachers or school music teachers. ... Others are outstanding musicians who have non-musical day jobs that support their music habits. Some of those musicians are former members of military bands," added Bassman.
The featured singers are "a group of talented singers" noted Bassman. They include Tim Adams, Lisa Anne Bailey, Terry Barr, Ryan Khatcheressian, Molly Hicks Larson, Harv Lester, Jennifer Lambert, Joshua Redford, Maureen Rohn, Jolene Vettese and Jaclyn Young.
The evening will focus on music and songs, rather than dialogue or specific scenes. "This is a traditional concert. There are no props, no set, and no change of costumes," said Producer Joshua Redford. This was required in acquiring the rights to perform the score. The audience "can expect to hear some of the most famous songs ... by some of the finest singers ... it is an opportunity for audience members to hear the voices they love from other shows, singing the classics and bringing each song to life."
For Lisa Anne Bailey, this is a chance to perform "great music ... and who could ask anything more?" Jennifer Lambert agreed, "there is nothing more exciting than singing the classics with a live 30 piece orchestra, the way it was intended to be done."
All of the evening is set to give the audience joy. "I think audiences will love this rare opportunity to hear all of their favorite show tunes in one night" noted Lambert.