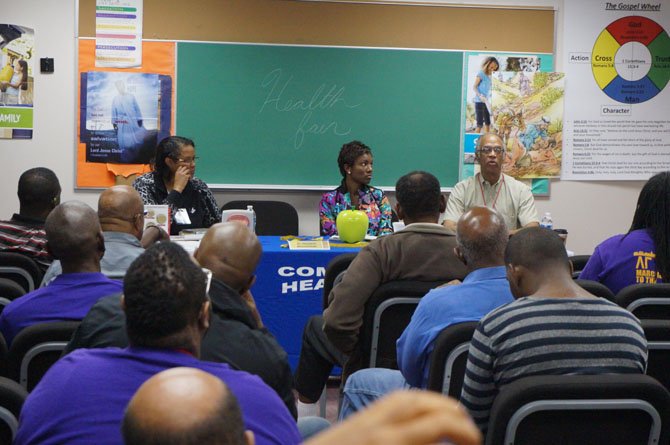 More than 300 people turned out Sept. 28 for the 2013 Alfred Street Baptist Church Community Health Fair, where free health screenings, immunizations and seminars were offered as part of an effort to increase and promote health awareness.
Photo Gallery
Alfred Street Baptist Health Fair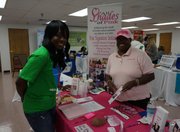 Click Photo for Flash
"This is a real blessing for someone like me, who doesn't have health insurance," said Cynthia Smith, who was interested in learning more about the risks of breast cancer. "I have cousins who are breast cancer survivors and am very concerned about my own risk."
"This is an awesome thing they do for the community."

— ASBC Health Fair attendee Cynthia Smith
The annual event featured free flu shots and screenings for cholesterol, diabetes, HIV and bone density. Presentation topics included breast cancer, holistic medicine, urology, dermatology, geriatric medicine, dermatology, gastrointestinal medicine and chiropractics.
A bloodmobile and sight and hearing screenings were also included in the health fair, which was sponsored by the ASBC Health and Wellness Ministry.
"Research shows that five lifestyle changes can have a significant positive impact on health: Not smoking, exercising regularly, maintaining a healthy weight, eating a healthy diet and getting preventive care," said ministry director Dawn Stafford. "Our health fair encourages participants to become active advocates for their own health and for the health of their loved ones."
The daylong fair also featured free classes in kickboxing, Pilates, zumba and yoga.
"This is an awesome thing they do for the community," Smith said. "I'm thankful to know that even without health insurance I can get these types of screenings."
More like this story