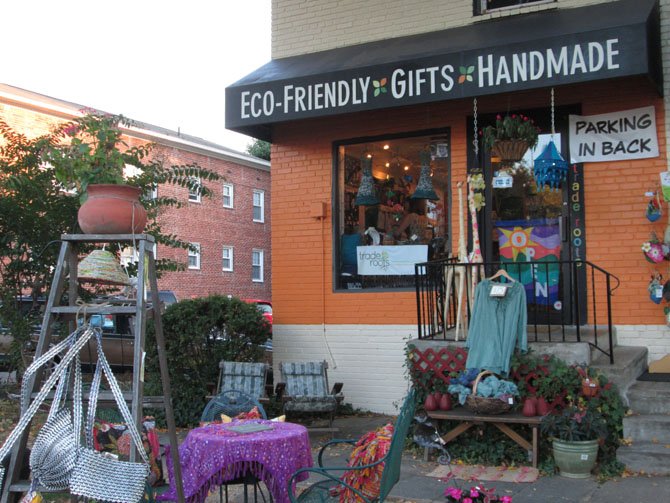 Arlington — When Lisa Ostroff's children were big enough that they didn't need her home full-time anymore, she decided to focus on a way to implement her college degree in international relations.
However, she had a rather unusual idea in mind: Opening the first and only store in Arlington to offer fair trade goods, many from women in small villages.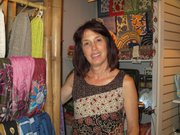 Now, her store, Trade Roots, is celebrating its one-year anniversary, and Ostroff is content.
Shop and Help
Trade Roots, touted as Arlington's only store to carry fair trade goods exclusively, is commemorating its one year anniversary. The store, located at 5852 N. Washington Blvd., in Arlington's Westover neighborhood, is open 11 a.m.-6 p.m. Monday through Thursday; 11 a.m. - 8 p.m. Friday and Saturday, and 10 a.m. - 4 p.m. Sunday. More information is available on the store's website, http://www.fairtrad…">www.fairtraderoots.….
"I love the products, but it's more than that," she said from a tiny desk in the store, each nook and cranny filled with colorful earrings, scarves, house wares and stories. "I love the concept."
She purchases all the items she sells in her store through the Fair Trade Federation, a network of wholesalers and retailers that purchase hand- and artisan-made goods from around the world in an effort to help small, typically women-owned, businesses earn a fair price for their work.
"It's assistance, not aid," Ostroff said. The difference is that the people who make the items in her store, and others that deal in fair trade goods, typically use the money they make to invest in their own communities, scattered around the world.
Aid, or just giving money to poor villages, "isn't sustainable," she said.
Many of the items in the store are reclaimed, sometimes in symbolic ways. Take the shining metal wall hangings, made from oil barrels that drifted ashore in Haiti and were hammered into something prettier. Or the bracelets made from parachute cords by Afghan women. There are brightly colored bags that used to be fishing nets, sculptures made from TV wires and coasters and platters made from newspapers.
"When I first got out of college, I thought I'd work for the Peace Corps or USAID," Ostroff said. "Instead, I had lots of children and stayed home. When my kids started to get older," it was time to revisit those international aspirations she'd picked up at Tufts University in Massachusetts.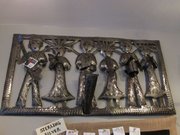 It wasn't enough to continue giving donations to various charitable efforts, Ostroff found. It was time to give a hand up.
The store's found a home in Westover, across the street from Ayers Hardware and near a string of restaurants, including Stray Cat and Lost Dog Cafe and Lebanese Taverna. And there's a fond connection between Ostroff's family and some of her small-business neighbors: Her family's dog, Riley, is a Lost Dog rescue.
Ostroff is unable to pick out the most unusual item in her store, or anything she can definitively call her favorite.
"There are so many different things with so many different personalities," she said.