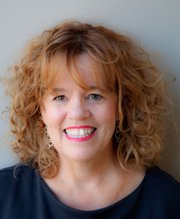 Alexandria — Alexandria painter Kathy DeZarn Beynette's second children's book, "When I'm Not Myself," was released worldwide in March.
"When I'm Not Myself" combines Beynette's colorful illustrations with her creative poetic verses to teach children about the connections between themselves and the Animal Kingdom.
"I hope children are entertained first and foremost, but I also hope they will be able to see themselves in these animals and understand the animal kingdom and themselves a little better. In addition, I hope that they can understand a little of the creative process," she said.
The book is available at Amazon.com, Barnes and Noble, local bookstores, and through the publisher's website at www.pomegranate.com.
Because she identifies with animals and feels empathy for them, a lot of her work is inspired by animals including her first children's book, "When Your Porcupine Feels Prickly."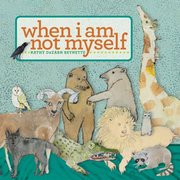 What sets "When I'm Not Myself" apart from other children's books is that it gives children a simplified glimpse into the publication and editing process.
Each of the book's 48 pages contains Beynette's original drawing and poem of a particular animal on one page and then a colored painting along with the edited text on the next page.
Educators can use the book to "show their students that the drafting and editing process happens in real life and it is not just something the teacher makes them do."
In addition, the rhyme schemes are an excellent way for children to learn to read.
"Sometimes it's easier for children to hear a universal truth if it is spoken about an animal than applying it to themselves. I think that's why a lot of children's books incorporate animals," she said.
After her first children's book, she wanted to try doing a children's book with just drawings. Then she begin thinking about whether children would love them. She redid the book with paintings. Her editor decided that it would "would be really helpful and unique for children to see the process of a drawing becoming a painting."
"Children can see the editing process even at this level," she said.
Overall, the creative process to produce "When I'm Not Myself" took her about 2 and a half years.
Beynette has been writing since the age of 7. In the sixth grade, she often wrote "steamy" romantic poems for the girls in her class and was paid .25 cents. One of her first jobs after college was as a theatre reviewer for a local magazine.
Throughout her artistic career, she has flirted with other art forms outside of painting such as calligraphy and embroidery. Beynette also incorporates a lot of everyday material such as window screen mesh, cheese cloths, and sticks into her artwork.
Her favorite children's books include "Charlotte's Web" by E. B. White and "Pippi Longstocking" by Astrid Lindgren.
Beynette was raised in and lives in the Alexandria part of Fairfax County with her husband and two cats Edith and Willie. She is a full time artist and spends a majority of her time in her studio (studio 5) at the Torpedo Factory on Union Street. In her spare time, she also enjoys knitting, Zumba, running and of course reading.
Beynette has a BA in English from American University and a master's degree in creative writing and literature from George Mason University.