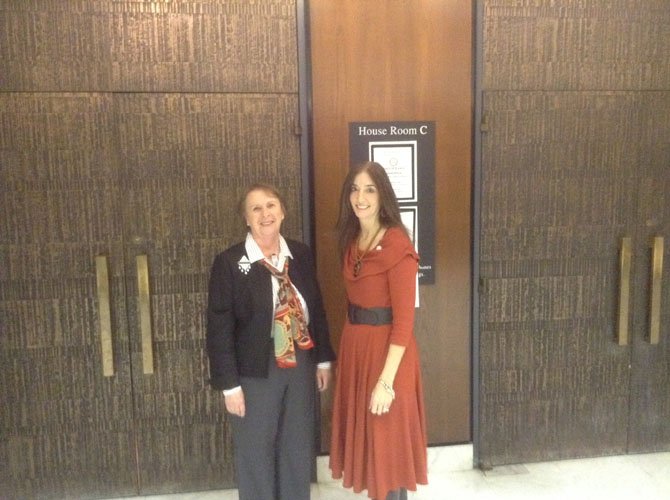 Del. Eileen Filler-Corn (D-41), working with constituents, has spearheaded legislation aimed at helping many residents of her district and across Virginia. The 41st District contains several self-managed homeowners' associations, made up of volunteers in the community working in the best interests of their shared neighborhood.
Currently, the Code of Virginia requires that all homeowners' associations respond to a written records request within five business days. While five business days is an ample amount of time for a HOA that has a common interest community manager in charge of association management, these requirements often represent a burden and problem for self-managed communities.
HB 550 extends the time for self-managed unit owners' associations to respond to a written request for information from five days to ten days. "By doubling the time allotted to return requested information by self-managed Associations, we are providing flexibility and added convenience for these organizations", said Del. Filler-Corn. "Self-managed communities are run by volunteers in the community who have dedicated time to help their neighborhood. The governing members of these associations often have full-time jobs, which can require significant commitments, including travel. Therefore, it is not always possible for these associations and their members to respond to these requests within five days."
Tena Bluhm, a 41st District resident of Fairfax and local homeowner association president worked with Del. Filler-Corn on this legislation. "The present five day time frame to produce copies of an association's books and records places an unreasonable burden on such an association. The passage of HB 550 will greatly relieve the burden and help self-managed associations remain in compliance with the Code of Virginia," said Bluhm.
"These community associations are the lifeblood of many towns and counties across the Commonwealth. I know the important role they play in my district, and I highly value their input and opinion," said Filler-Corn.
HB 550 was supported by the Virginia Legislative Action Committee which is a committee of Community Associations Institute and the Virginia Realtors Association.
Del. Eileen Filler-Corn's bill, HB 550, was signed by Governor Terry McAuliffe on March 7 and will take effect on July 1.